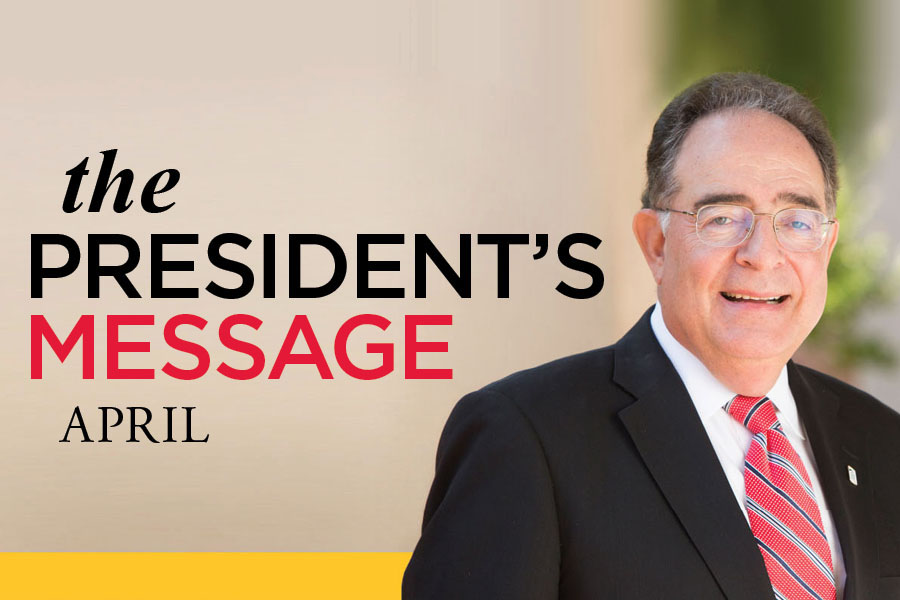 This month's newsletter features Dr. Perman's column on 'MPower', a recap of the Women's History Month celebration, and more.
---
Check out the April issue of The President's Message. It includes:
Dr. Perman's column on MPower's expanding impact
Women's History Month symposium promotes personal and professional growth
Dental students treat 600+ at Mission of Mercy
Law student to join Board of Regents.
New York Times reporter talks politics and polarization in the age of Trump
Robotics team at James McHenry demos medication-dispensing robot
A look ahead to the April Q&A, commencement, and Business and Entrepreneurship Forum
Roundup of student, faculty, and staff achievements
Back issues of the newsletter can be found at the link below.