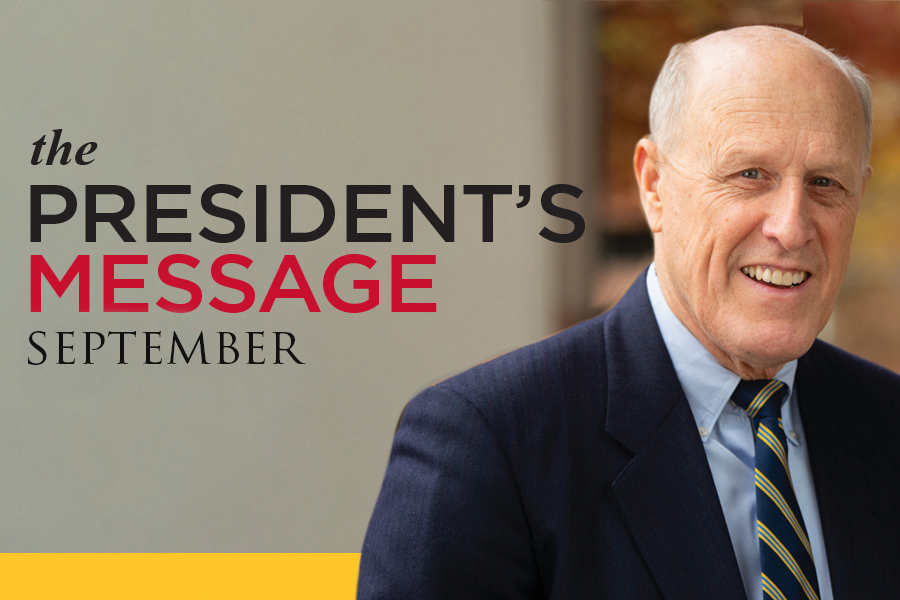 The newsletter features Dr. Jarrell's column on diversity, equity, and inclusion, plus stories on Live Near Your Work, CURE Scholars, COVID-19 signage, the Academy of Lifelong Learning, and more.
---
In the September issue of The President's Message, you'll find:
Dr. Jarrell's column on UMB's commitment to diversity, equity, and inclusion.
Live Near Your Work adds Druid Heights and Heritage Crossing as eligible neighborhoods.
UMB CURE wins "Inspiring Programs in STEM" award from Insight Into Diversity magazine.
Signs about masks, physical distancing, and other measures greet those returning to campus.
Academy of Lifelong Learning offers faculty expertise from around the University.
Interim Police Chief Thomas Leone says continuity and community are his priorities.
Hands-on learning returns at School of Nursing.
Founders Week Gala will be held virtually and include special guests and surprises.
Roundup of student, faculty, and staff achievements.
You can read the newsletter online and browse its back issues here.