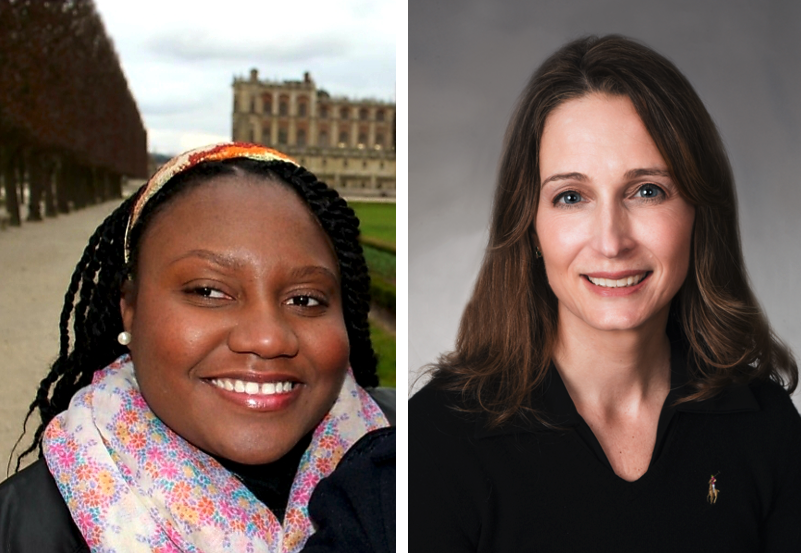 Alumna and assistant professor win a WellSpan Health Collaborative EBP and Nursing Research Award.
---
Jemima Pierre-Jacques, DNP '20, PMHNP, RN, and Kristen Rawlett, PhD, FNP-BC, FAANP, assistant professor, were awarded the Outstanding Poster Award for the poster "Implementation of the Primary Care PTSD Screen for DSM-5 (PC-PTSD-5) Tool at an Adult Substance Use Disorder Clinic" at the 14th annual WellSpan Health Collaborative Evidence-Based Practice and Nursing Research Conference, via Zoom on Monday, Sept. 14.
Additional UMSON posters presented at the conference include:
"Implementation of an Evidence-Based Tobacco Cessation Protocol in an Adult Behavioral Health Unit"
Ozioma Erondu, DNP '20, BSN '14, RN, and Katherine Fornili, DNP '16, MPH, RN, CARN, FIAAN, assistant professor
"Implementation of a Protocol-Driven Medical Clearance Algorithm in Behavioral Health Crisis Services"
Sara Bortner, DNP '20, RN, and Fornili