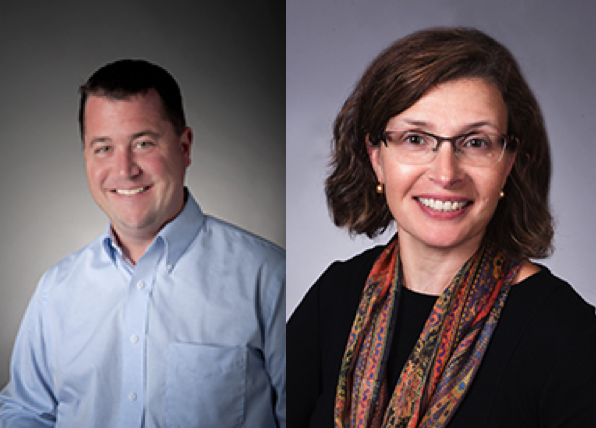 Information and learning technology team author a poster.
---
Matt Rietschel, MS, and Joanne Pinna, MS, authored a poster on "The Effect of Implementing ExamSoft in a Large, Complex Nursing School."
Pinna presented the poster and a PechaKucha, a storytelling format, at the Educational Assessment Conference 2019 Examsoft Conference in Montreal, Canada, on June 28.
The poster and presentation focused on UMSON's yearlong implementation of a new assessment software.