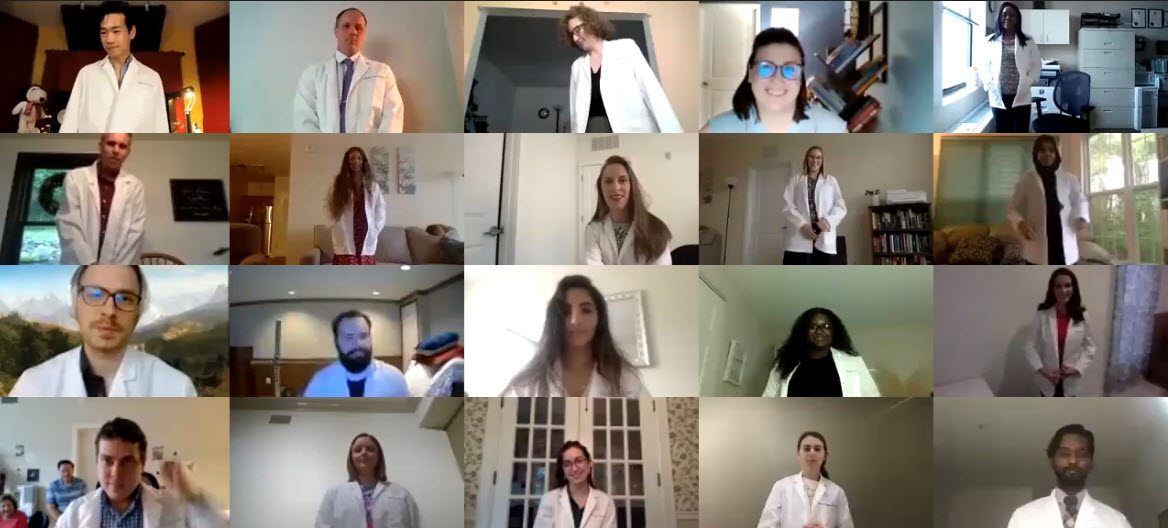 Honor a physician assistant (PA) student in the didactic phase of their training by sponsoring their short white coat, which signifies their journey into medical training as they learn, practice, and provide both quality care and access to care in many populations and communities throughout Maryland. With a donation of $50 or more, you will sponsor a short white coat for a student, as well as make a tax-deductible gift to the new simulation lab.
Your gift will be matched!
Kyle Locke, chief development officer for the Graduate School, is matching gifts dollar for dollar up to $1,000. We have $200 left to raise for the current cohort of students. Please support students with a gift today!
Click here to sponsor a short white coat.
Effective Jan. 1, 2020, the Physician Assistant Program changed its sponsorship to the University of Maryland, Baltimore. We are now the University of Maryland, Baltimore/Anne Arundel Community College Collaborative Physician Assistant Program.