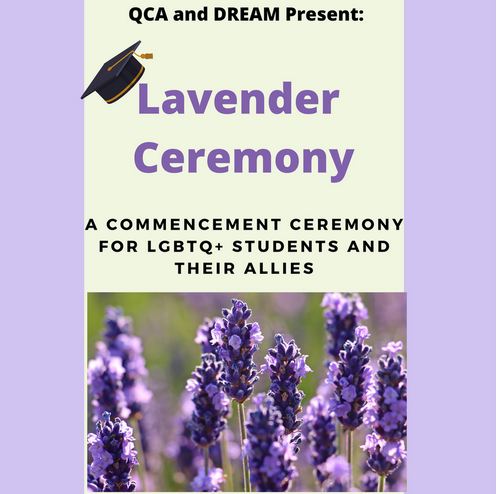 DREAM: Disability Justice and the Queer Community Alliance are collaborating to offer the first ever Lavender Ceremony at the University of Maryland School of Social Work.
A Lavender Graduation is an annual ceremony conducted on numerous campuses to honor LGBTQIA+ and ally students and to acknowledge their achievements and contributions to the University.
The ceremony will take place on Friday, May 13, from 4-6 p.m. at the School of Nursing. The rain location with be the School of Social Work auditorium.
Students, staff, and faculty are invited to this inaugural celebration! Please RSVP by May 1, 2022, close of business to ensure your spot at the ceremony.
RSVP here: https://tinyurl.com/umblavender