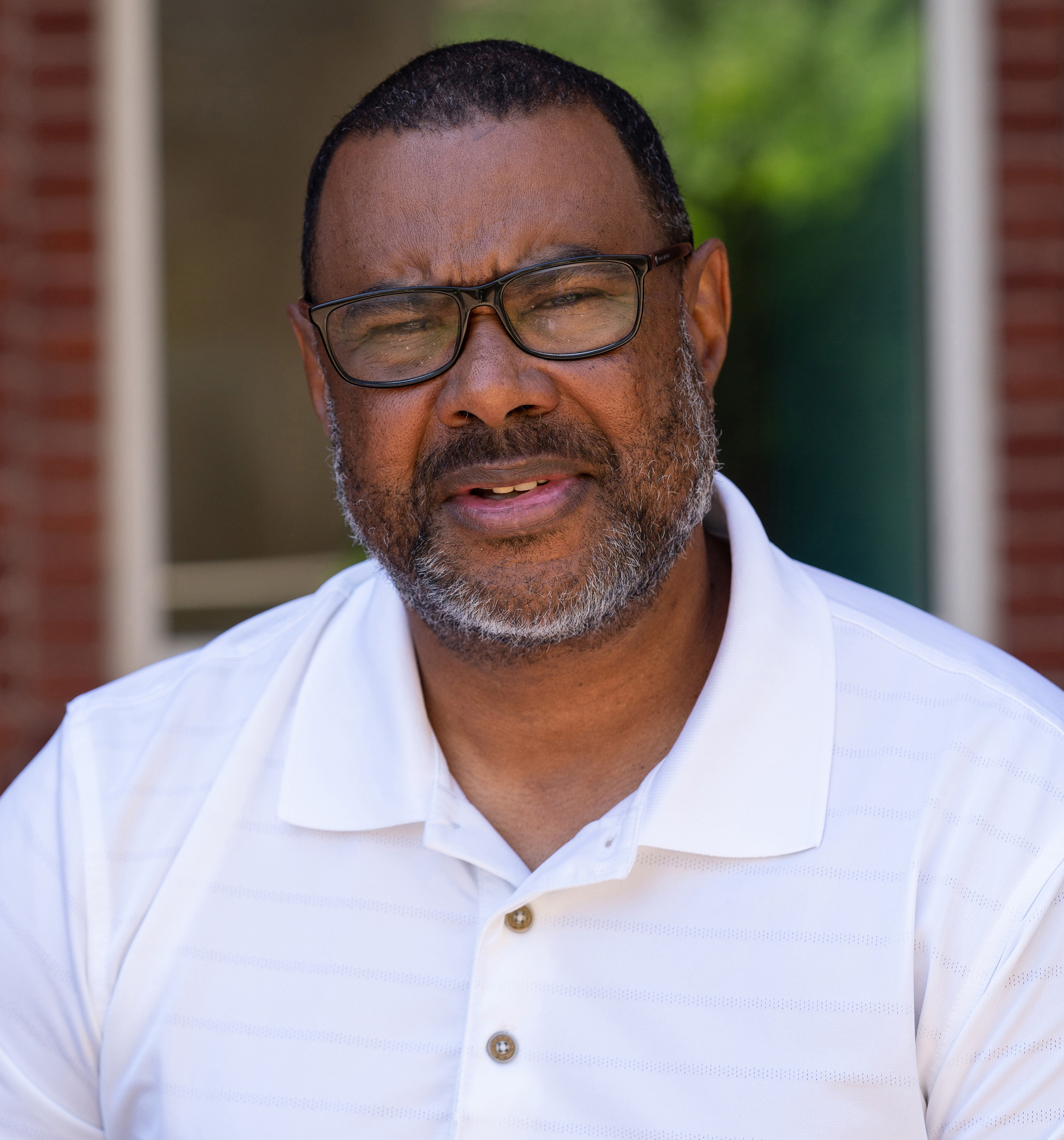 The University of Maryland, Baltimore (UMB) handed out three awards during the Employee Recognition and Service Awards Virtual Celebration on April 1. Here is a look at the 2021 Cecil S. Kelly Memorial Employee of the Year Award winner:
---
Patrick Williams, postal services supervisor, Health Sciences and Human Services Library (HSHSL), was honored as UMB 2021 Employee of the Year for going above and beyond the call of duty while receiving deliveries at the library during the pandemic.
When FedEx or UPS was delivering equipment such as computers to UMB, Williams, who was working on campus but under modified hours while the library was closed because of the pandemic, gave drivers his personal cellphone number so he could make sure he was at the library to receive the deliveries.
"I might have missed that first week in March 2020, but we had shipments that were already coming down the pike," Williams said. "I was basically coming in daily and coordinating deliveries, coordinating with UPS and FedEx."
Williams' supervisor, Aphrodite M. Bodycomb, MSM, MBA, associate director, administration and operations, HSHSL, praised Williams for his "can-do" attitude at the outset of the pandemic and as it stretched into 2021 and 2022.
"Patrick is willing to take on anything that comes his way," Bodycomb said, pointing out that he even voluntarily took responsibility for accepting packages for other units, including receiving student transcripts. "Patrick was the only person in the building most times during the beginning of the pandemic, just securing our property."
She also talked about an instance when Williams secured the building as well. One day while he was working in HSHSL, he heard a strange clanking noise and reported it to Bodycomb.
"It turned out that the sound he heard was from a piece of equipment failing that needed repair, and his report allowed the equipment to be repaired before complete failure, which would have impacted the building," Bodycomb said.
As postal services supervisor, Williams' main duty is to coordinate deliveries, shipping books to other universities in the University System of Maryland and nationwide. During the pandemic, Williams rearranged his workspace and mailroom as well as mail processes to make them safe for everyone who entered.
He also helps library staff and other departments on HSHSL's second floor such as registration, financial aid, accounting, and the Center for Information Technology Services with mailing questions or problems.
"A lot of times when it comes to mailing things, people might need help with how to address it or how much postage is needed, so I help people with that," he said. "I know that can be a headache, so that's why I just enjoy helping people with a problem that they might not be too familiar with.
"Customer service is very important to me," he added. "My goal is to make everyone that I help happy. It's very important that the people that I deal with see that me helping them helps me. I just love to help people."
The Employee of the Year award, which comes with a $1,500 bonus, is presented to an employee who exemplifies the qualities of service, humanity, and commitment that Kelly exhibited during his career on UMB's facilities staff from 1966 to 1989.
Read more about the Employee Recognition and Service Awards Virtual Celebration.