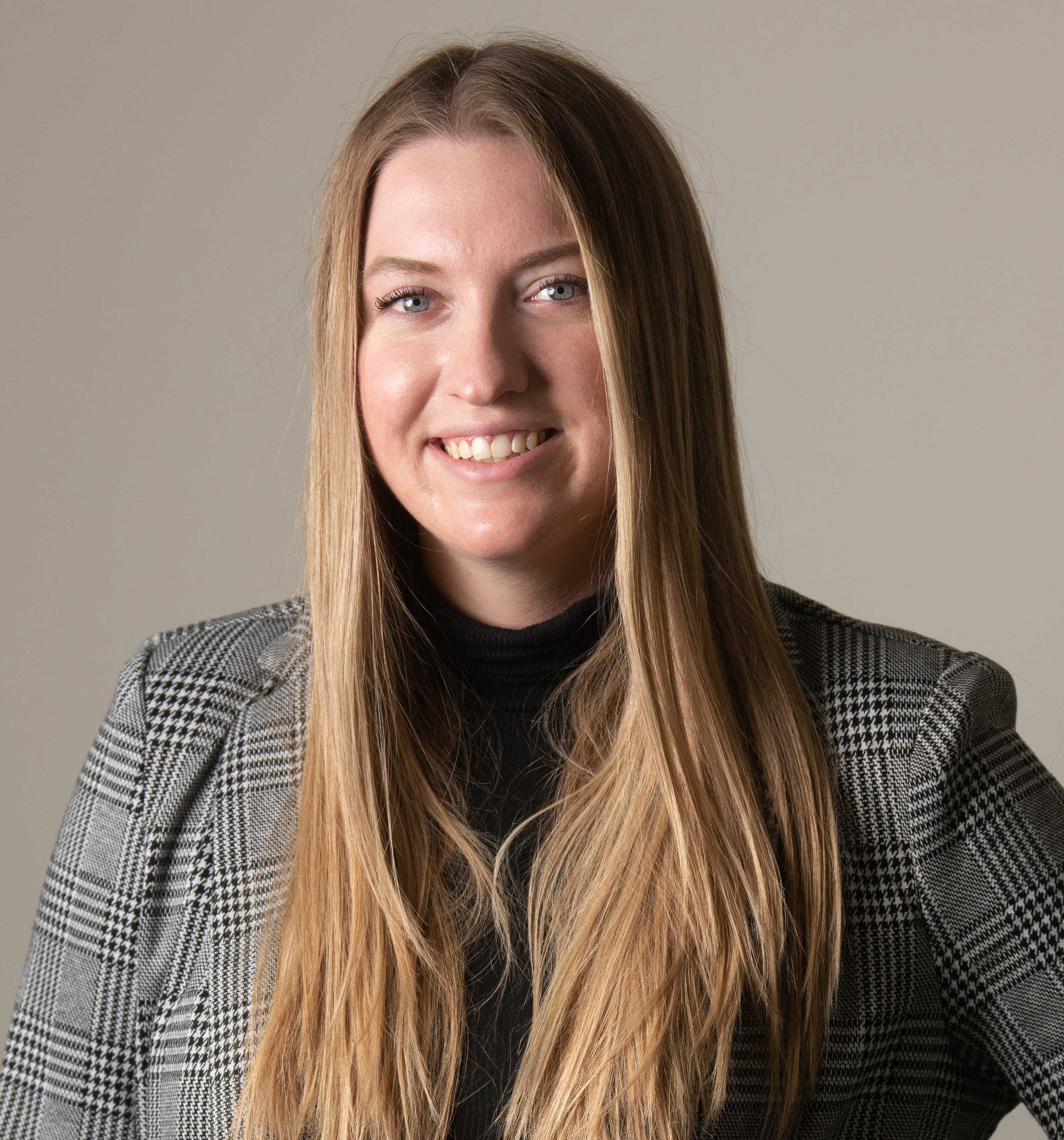 The University of Maryland, Baltimore (UMB) handed out three awards during the Employee Recognition and Service Awards Virtual Celebration on April 1. Here is a look at the Community Service Award winner:
---
Madison Haas, MSW, economic inclusion specialist, Office of Community Engagement, won the Community Service Award for her role in attracting Baltimore-area Latinos to UMB's COVID-19 vaccination clinic at the SMC Campus Center.
Haas worked with two nonprofits that support immigrants, the Esperanza Center and CASA de Maryland, to encourage Latinos to receive COVID-19 shots at the SMC Campus Center vaccination site. She also reached out to the University of Maryland School of Medicine (UMSOM) to recruit Spanish-speaking students, faculty, and staff to serve as interpreters.
"Madison went above and beyond to help the Latino community of Baltimore get COVID-19 vaccinations," said Sandra Quezada, MD, MS, associate professor in the Department of Medicine, associate dean for admissions, and associate dean for faculty diversity and inclusion at UMSOM. "She arranged for weekly Saturday clinics throughout the spring of 2021 that were specifically tailored to provide vaccine access to individuals referred from Esperanza and CASA.
"Madison's empathy and thoughtful attention to detail were inspiring. She advocated for creating and further enhancing Spanish language signage throughout the clinic to help Spanish-speaking patients navigate the large space, and she recognized the need for linguistically appropriate services to make it a welcoming and effective experience."
UMB's Community Service Award recognizes employees who are active in local community service organizations or who have a long history of service on the local, national, and international levels. Haas' supervisor, Ashley Valis, MSW, executive director of community engagement and strategic initiatives, says Haas is a deserving recipient.
"Madison was steadfast in making sure anyone who needed help communicating in their native language was supported at the clinic," Valis said. "She was committed to ensuring that all who came to UMB during such a perilous time in our history were welcomed and supported and had the best vaccination experience possible.
"She is a role model among her colleagues at UMB for lifting up community voices and making sure their needs are met," Valis added. "We are extremely grateful to have her on our team at the Office of Community Engagement."
Read more about the Employee Recognition and Service Awards Virtual Celebration.