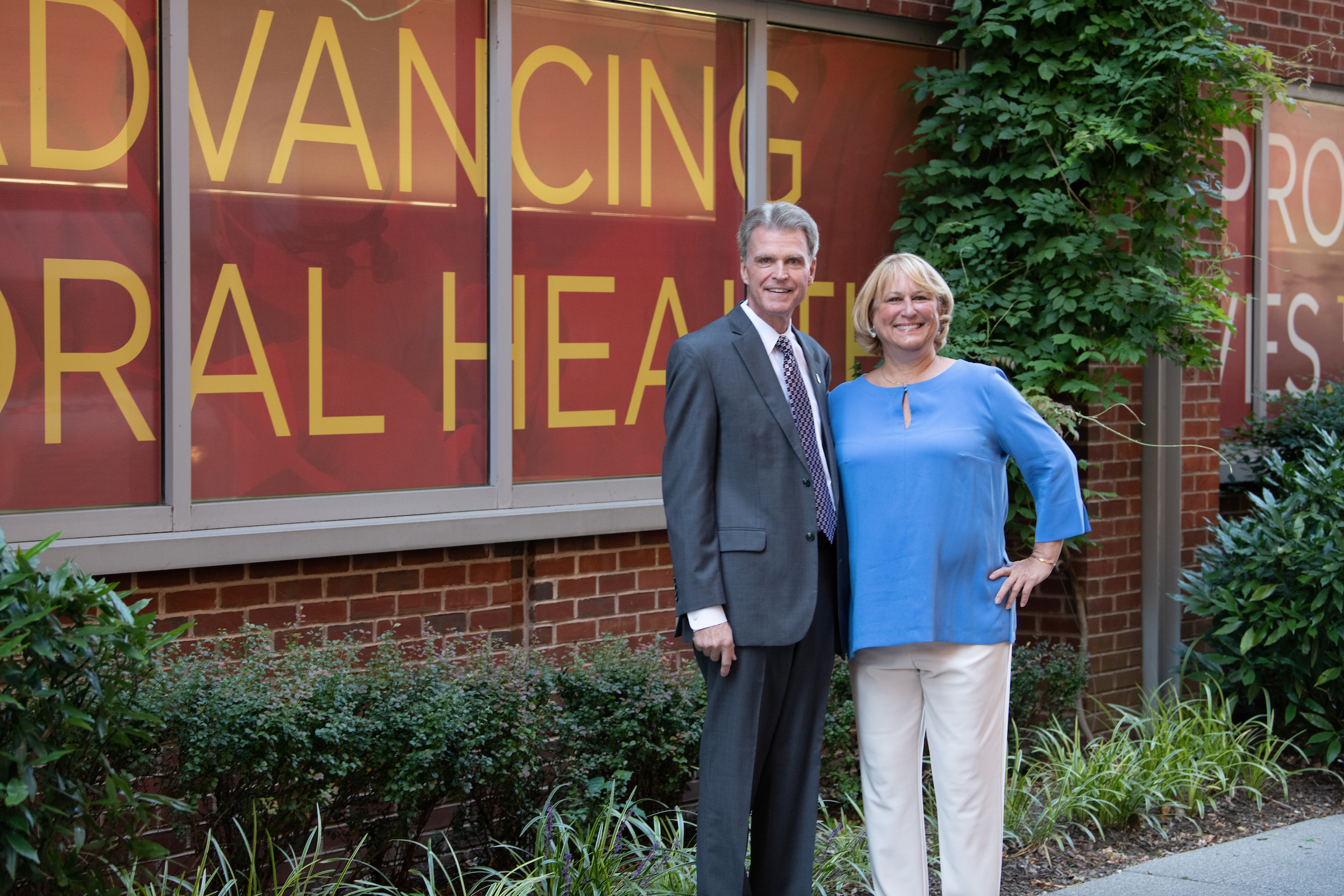 Alumna Karen J. Ivers, DDS '88, recently pledged $1.5 million to the University of Maryland School of Dentistry (UMSOD) to endow a professorship supporting academic excellence and discovery-driven research, the fourth endowed professorship at the school since 2015.
"Research is key to any school's legacy," Ivers says. "When you attract prominent researchers, the entire school thrives — from the labs to the clinics to the classrooms."
UMSOD Dean Mark A. Reynolds, DDS '86, PhD, MA, concurs.
"Endowed professorships empower universities to recruit, retain, and recognize outstanding faculty members as well as support in perpetuity their work as educators, scholars, researchers, and clinicians," he says. "Dr. Ivers' gift helps foster enduring academic excellence."
Ivers' journey through dentistry demonstrates her own commitment to the profession, in its many forms, and to academic dentistry.
Read more about Ivers' journey and dedication to her alma mater, the University of Maryland School of Dentistry, in the February 2022 issue of SPOTLIGHT newsletter.