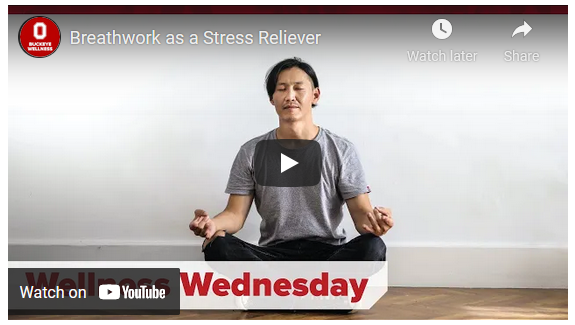 The Big Ten/National Wellness Action Alliance, an action collaborative composed of faculty from each of the Big Ten universities and the University of Kentucky, has brought together national experts for the new Wellness Wednesday Webinar Series for Faculty and Staff, a 13-week collection of half-hour sessions designed to help you build skills, knowledge, and confidence to handle stress, optimize health and well-being in yourself and your students, and bring about meaningful change to promote cultures of wellness across your communities.
The series continues through the end of April.
On Feb. 16, Maeve Howett, PhD, APRN, CPNP-PC, CNE, professor and associate dean for the baccalaureate program, presented "Breathwork as a Stress Reliever."
The recorded webinar is available online.