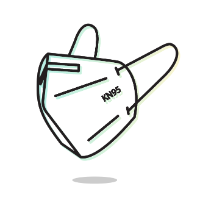 Communications and resources continue to be added to UMSON's COVID-19 Response webpage.
The following information has been added under UMSON COVID-19 Vaccination and Testing Requirements:
If you test positive for COVID-19, have symptoms of COVID-19, or have had a close contact exposure:
Please use the COVID-19 Report Form when you've tested positive for COVID-19, have symptoms that may be due to COVID-19, or had a close contact exposure.
Note that if you test positive for COVID-19, the EARLIEST you may be able to return to campus is six days later, and that is only if you are feeling better AND have a negative rapid antigen test on Day 5 and Day 6. Please do not return earlier just because you are feeling well — you can be without symptoms and still spread the virus.
When using the form, please remember to check your email after submitting. The email will provide specific instructions, including possible recommendations for you to not come to campus, get tested, and isolate. (Additionally, if you receive an error message when opening the form, please use an alternate Web browser.)
The UMB COVID-19 Isolation/Quarantine Protocols will provide a quick-glance reference for your situation, but to receive specific direction for your case, you are encouraged to use the COVID-19 Report Form.
We recommend you continue wearing a face mask indoors.
Please use good judgment and consider wearing a mask indoors while at UMB, and please consider doing the same while in indoor areas in the community.
If you need masks:
Baltimore: KN95 and medical masks are available at the guard's desk in the main lobby.
USG: Students can pick up KN95 masks from Open Lab in I-214. Employees can pick up masks from Forjet Williams' office, 101-G.
The Guidance and Letters to the UMB Community section has been updated with the following: