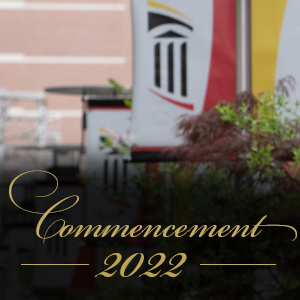 Registration for graduating students to attend UMB's 2022 commencement ceremony Thursday, May 19, will close Friday, April 1.
This year's commencement is a ticketed event and will be held at Chesapeake Employers Insurance Arena on the campus of the University of Maryland, Baltimore County. No one will be admitted without a ticket.
To register to attend, please go to this link.
To see a schedule of individual school convocations and ceremonies, click here.
For more information, go to the UMB Commencement 2022 website.
Please note: All students participating in the Universitywide commencement ceremony are required to wear academic regalia.