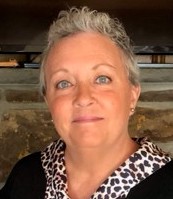 "Donating for the good of humanity is a major mood-booster. The knowledge that you are helping others is hugely inspiring and, in turn, can make you feel happier and more fulfilled.
"Research has identified a link between giving to help others and increased activity in the area of the brain that registers pleasure — proving that as the saying goes, it really is far better to give than to receive. I have found that with UMB's payroll deduction, I can easily give through an institution that I believe in to programs that mean something to me and our world. I truly am Proud to Work Here and Proud to Give Here."
— Lois Warner, senior program specialist, Office of Philanthropy
---
UMB employees have the option of donating directly to the school, center, fund, or program of their choice at UMB through payroll deduction. This form of giving is:
Convenient: Set it and forget it.
Budget-friendly: You choose the amount that works best for you and your lifestyle.
Reliable: Assures the program or cause of your choice a consistent source of funding to use throughout the year.
Learn more at www.usmd.edu/give.