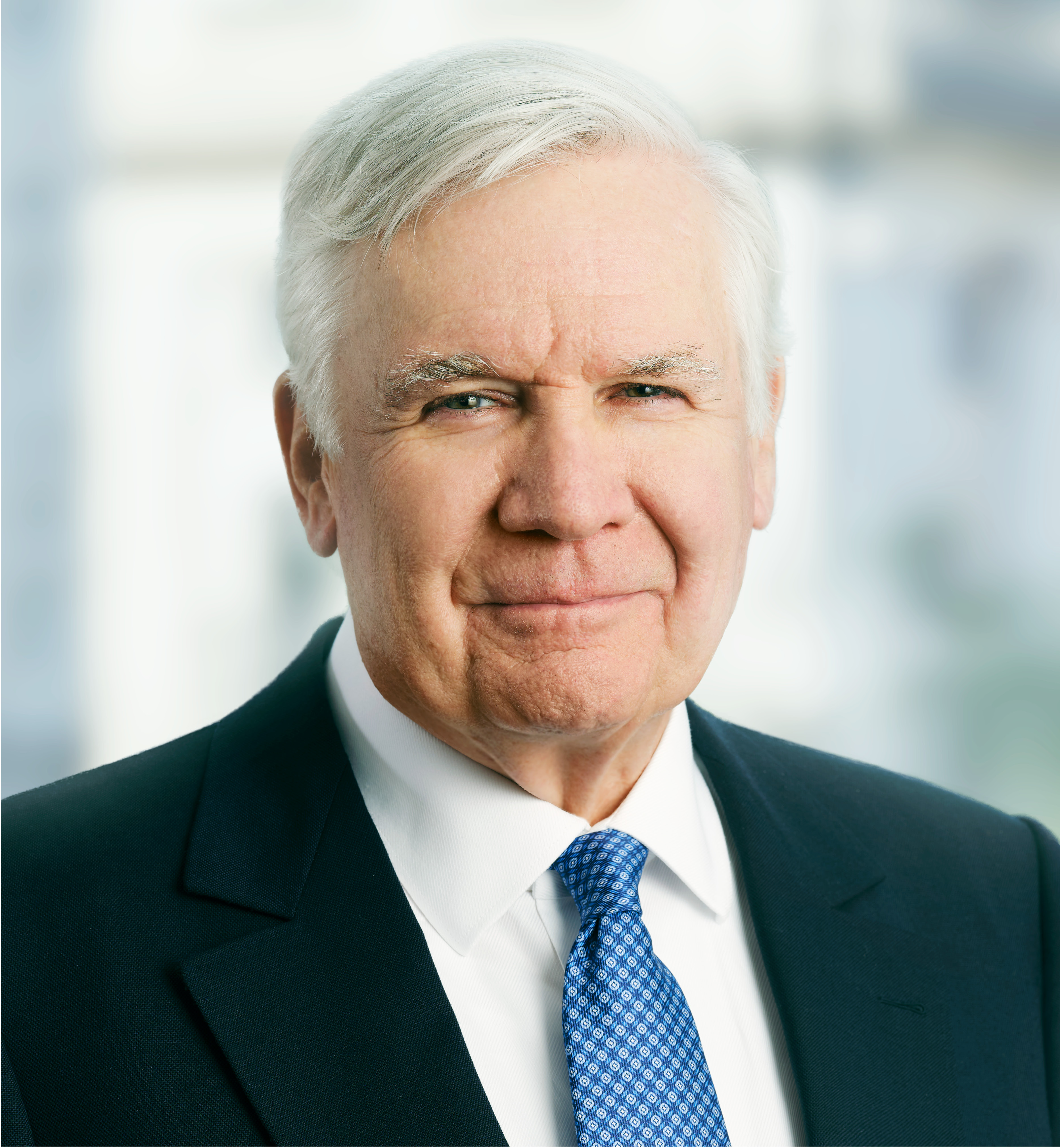 University of Maryland Baltimore Foundation (UMBF) 2022 Distinguished Service Award Recipients
This annual award recognizes the outstanding achievements of a volunteer or team of volunteers who have substantially contributed to enhancing and sustaining the University of Maryland, Baltimore's (UMB) fundraising performance. Those achievements can be in support of a school or a programmatic area within the University.
William E. Conway Jr. and Joanne Barkett Conway

Bill and Joanne Conway are highly acclaimed philanthropists who are significant benefactors of nursing education. In December 2020, they pledged $13.83 million to the University of Maryland School of Nursing (UMSON) — the largest philanthropic gift in the school's history. This transformational gift catapulted the school's Catalyst Campaign fundraising total to more than 140 percent of its goal and moved UMB closer to its overall goal of $750 million. The pledge funded much-needed renovations for the nursing building at the Universities at Shady Grove and also will provide full scholarships to 345 nursing students across all of UMSON's degree programs. This tremendous gift has increased the visibility of UMSON and the importance of a nursing education, both regionally and nationwide.
The Conways continue to make a profound impact on nursing education at UMSON as well as throughout Maryland, Virginia, Pennsylvania, and Washington, D.C. Recognizing that nursing is a vital, in-demand, and valued profession, they have chosen to invest their wealth in supporting individuals pursuing a nursing education. The Conways made their first pledge of $5.24 million to UMSON in April 2015. Since then, they have committed nearly $30 million to the school. At the conclusion of their current pledges, they will have funded more than 820 Conway Scholars; nearly 400 of the scholars will be new nurses. In recognition of the Conways' extraordinary support, UMSON's deanship was named the Bill and Joanne Conway Dean of the University of Maryland School of Nursing. In addition, in May 2021, UMB bestowed honorary doctorates of public service to the Conways.
As visionary philanthropists, the Conways have transformed the landscape for nursing education at UMSON. They have made a nursing education accessible for those who, without the financial support, would not have been able to achieve their dream of becoming a nurse; they also are addressing the critical need to sustain nurses over the course of their career trajectories. Through their generosity, combined with their clear vision and commitment to the cause, the Conways are enabling UMSON and other schools of nursing to educate compassionate and competent nurses who are well-prepared to deliver quality care and improve the health and well-being of patients, their families, and their communities.
The UMB Foundation honors the Conways with the 2022 Distinguished Service Award in recognition of their dedication to UMSON and the future of health care and nursing education.
(In photo: William E. Conway Jr.)