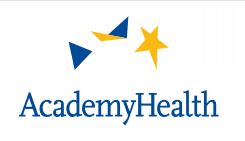 Deadline: Wednesday, May 4, 2022
Applications for the next cohort of Interdisciplinary Research Leaders (IRL) are now open. IRL is a Robert Wood Johnson Foundation fellowship program that develops team leadership for change. Each team in the new cohort will consist of one community partner and two research partners. All teams will use applied research to advance health equity by dismantling structural racism.

This is an exciting opportunity to enhance your leadership skills, engage in change leadership, and help build a Culture of Health.
2022 THEME
The focus of the 2022 IRL call for applications is structural racism and health. The aim for the new IRL cohort is to generate research useful for dismantling structural racism and improving health and health equity. For more information, please visit the theme description page.

APPLY NOW
To help you in the application process, RWJF encourages you to attend their applicant webinar on March 17 to learn more about the program and how to complete a successful application.