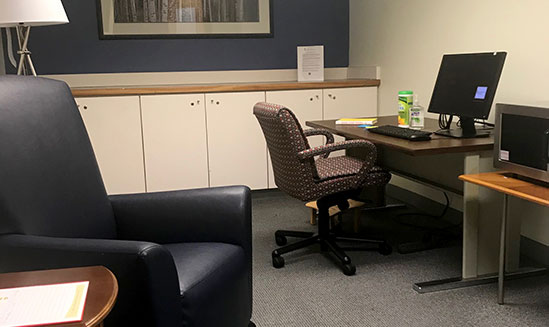 The Health Sciences and Human Services Library's (HSHSL) Lactation Room has reopened and is located in room 311 on the third floor.
Visit umaryland.edu/maps for location details of each of the University of Maryland, Baltimore's (UMB) Lactation Centers. Any chestfeeding individual who is a UMB affiliate (faculty, staff, student, or their milk feeding spouse/domestic partner) can use this service.
Register to use HSHSL Lactation Room or any room on campus at https://www.umaryland.edu/wellness/lactation-center/lactation-center-registration/.