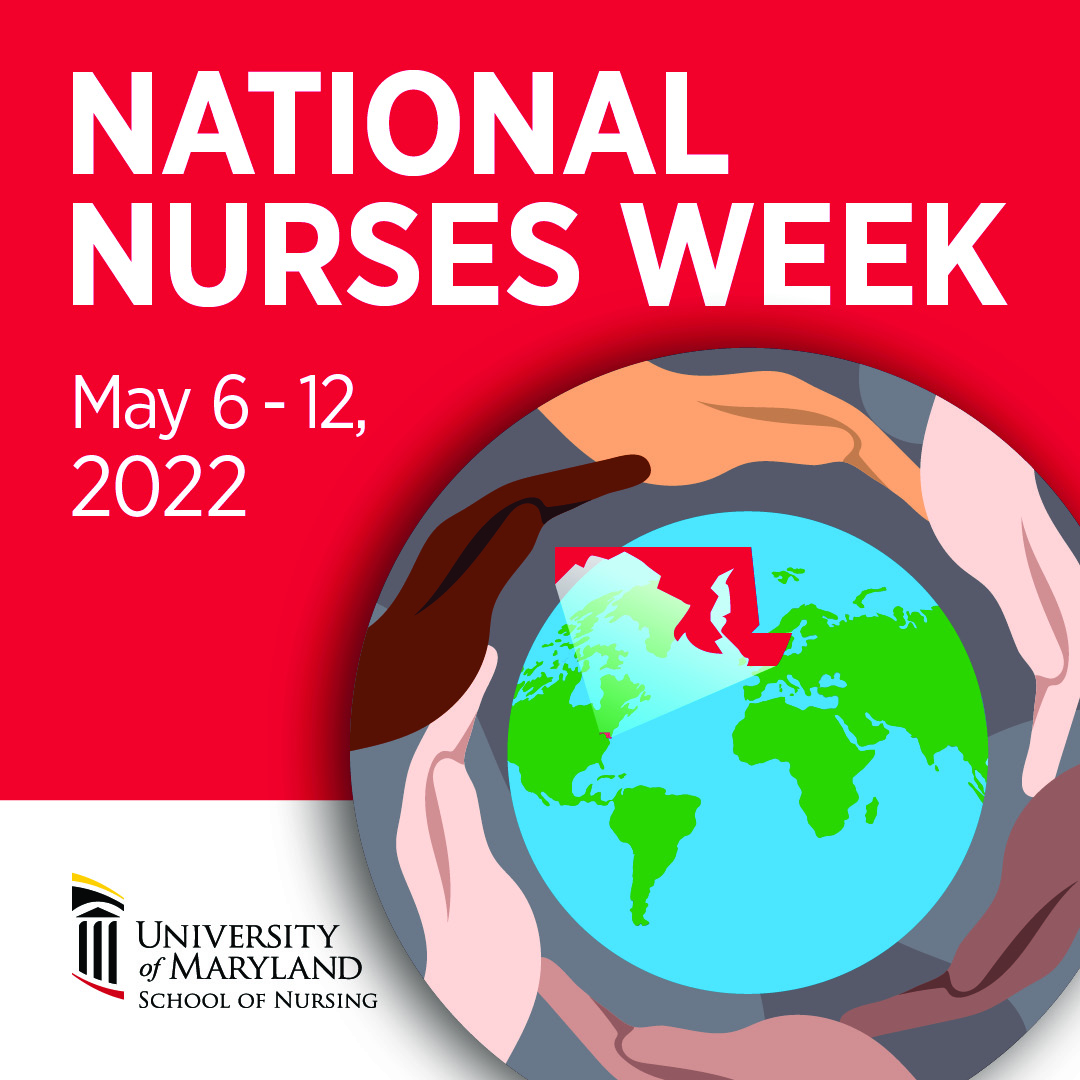 Nurses Week 2022: Maryland's Nurses: Making a World of Difference.
In 2022, we celebrate you! Thank you for all you do.
We are pleased to offer a full week of activities and initiatives for all UMSON community members and UMMC nurses, both online/on social media and in person, in celebration of Nurses Week.