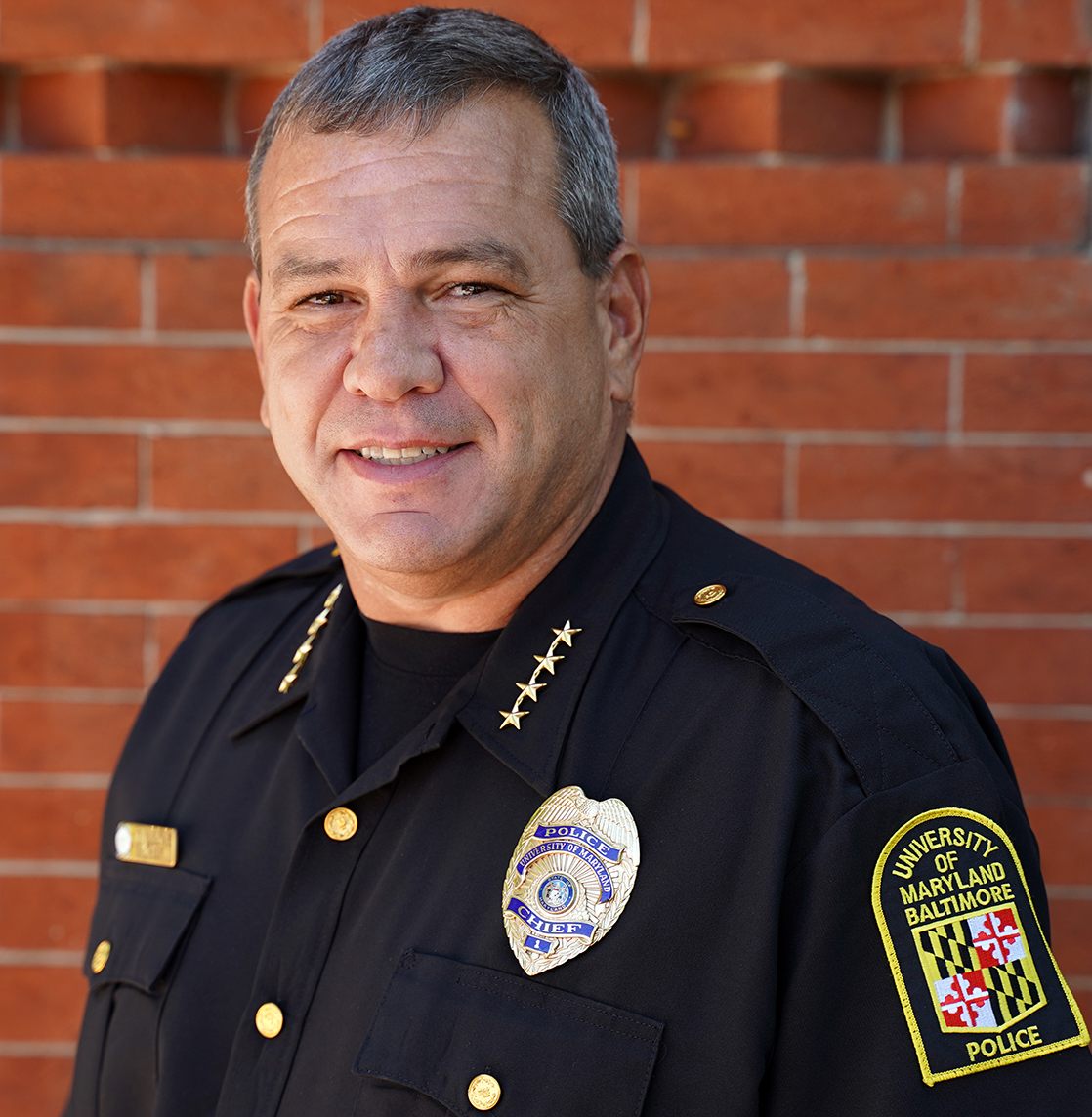 Join the University of Maryland, Baltimore Police Department (UMBPD) for the swearing-in ceremony of Chief Thomas Leone on Sept. 14, 2022, at 2 p.m. in Westminster Hall (519 W. Fayette St.).
The event also celebrates Leone's one-year anniversary as chief of UMBPD. The swearing-in ceremony was initially delayed due to COVID-19 safety protocols.
Reception with light refreshments will follow. This event is open to the public, but space is limited.
Please RSVP below by Sept. 10.