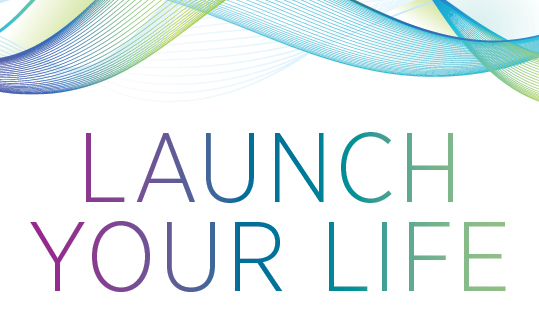 Upcoming Launch Your Life Webinars:

Feb. 14 | 12 p.m. | Meditation

Join us for a relaxing guided meditation class organized by URecFit that begins with breathing work, grounding the body, and then relaxing into a journey of peacefulness.

Feb. 16 | 12 p.m. | Market Proof Your Retirement
Learn the best strategies for market proofing your retirement. Presented by TIAA.
Feb. 17 | 12 p.m. | How Much Saving is "Enough" for Retirement?

Learn strategies that can help you save more today and tips for preserving and growing your savings in retirement.

Feb. 17 | 12 p.m. | Understanding Health Savings Accounts
Discuss the different options for health savings accounts. Presented by TIAA.

Feb. 17 | 5 p.m. | Strategies for Staying on Track

Join guest speaker, Kevin Collins, to discuss different strategies that will help keep you on track financially.

Feb. 18 | 8 a.m. | Kickboxing

This class is focused on learning the basic punches and kicks of kickboxing. You will build different punch and kick combinations while getting your heart rate up. Appropriate for all fitness levels.
Feb. 18 | 9 a.m. | Successful Dialogue on Uncomfortable Topics
Join our Employee Assistance Program for a webinar on appreciating unconscious influences to foster better personal and clinical dialogue with a focus on sex, politics, race, and religion.

Feb. 22 | 3 p.m. | Estate Planning Considerations

Discover the components of a basic estate plan and strategies to ensure that your wishes are met.

Feb. 23 | 12 p.m. | Self-Massage

A guided self-massage led by a Licensed Massage Therapist that will focus on forearms, hands, and neck.

Feb. 24 | 1 p.m. | Credit and Credit Reporting

Learn the importance of credit and how credit scores are calculated, how budgeting impacts your ability to maintain positive credit ratings, ways to improve your credit, and how to read your credit report. This is part of a three-part Financial Fitness Boot Camp series. Find more information about the series here: https://calendar.umaryland.edu/media/umb/hrs/wellness/launch-your-life/CCCSMD-Financial-Fitness-Boot-Camp-2022.pdf
Register for Launch Your Life events here: https://www.umaryland.edu/launch-your-life/events/