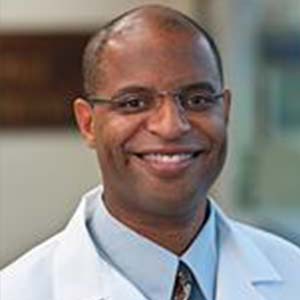 Join us at 1 p.m. Feb. 7 for the first of four planned town halls to meet the final candidates being considered as the next dean of the University of Maryland School of Medicine. This event is open only to UMB faculty, staff, and students.
Who: John M. Carethers, MD, MACP
C. Richard Boland Distinguished University Professor
John G. Searle Professor of Internal Medicine and Chair, Department of Internal Medicine
Professor of Human Genetics
University of Michigan Medical School
Date: Feb. 7, 2022
Time: 1 p.m. to 2:30 p.m.
Location: MSTF Leadership Hall
Dr. Carethers is a gastroenterology specialist in Ann Arbor, Mich., with more than 33 years of experience. He is affiliated with University Hospital-University of Michigan Health.
Dr. Carethers' laboratory studies the pathogenesis of sporadic and hereditary colorectal cancer. The laboratory focuses on the function and consequences of the DNA mismatch repair system, which, when affected, is involved in both inherited and sporadic colorectal cancer.
He earned his bachelor's degree in biological sciences with a minor in chemistry from Wayne State University and his medical degree from Wayne State University School of Medicine in 1989.
Dr. Carethers completed his internship and residency in internal medicine at Massachusetts General Hospital, followed by a fellowship in gastroenterology at the University of Michigan. He was then recruited to the University of California San Diego (UCSD), where he grew his laboratory-based research in DNA mismatch repair and colorectal cancer pathogenesis and saw internal medicine and gastroenterology patients. He served in leadership roles including the gastroenterology fellowship director and gastroenterology section chief for the San Diego VA Hospital, then division chief for UCSD before being recruited to the University of Michigan as chair of internal medicine.
He has published over 200 manuscripts and book chapters.