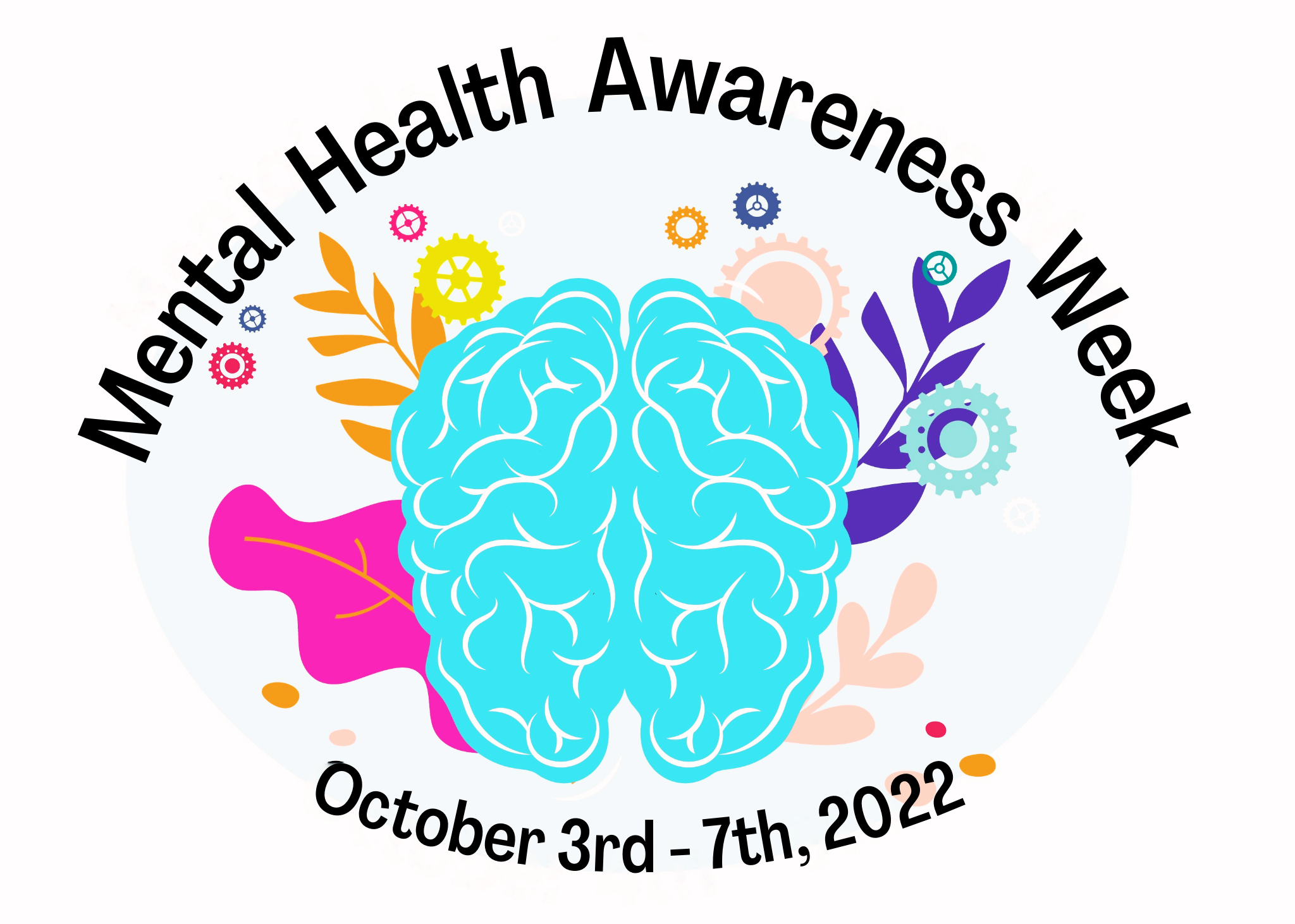 Mental Health Awareness Week at the University of Maryland, Baltimore will take place Oct. 3-7, 2022. Students are invited to participate in the #IWillListen campaign, which encourages open and honest conversations about mental health. The campaign brings together college campuses and other communities to start conversations, learn more about mental illness, and stop the stigma around seeking help for mental illness. Join the Student Counseling Center and other Student Affairs departments, alongside the National Alliance on Mental Illness (NAMI), for a week of various informative and fun events on campus:
Noon Oct. 3: Paws and Listen | SMC Campus Center, Room 115
Interact with dogs and collect information on mental health. Maryland's Pets on Wheels will bring its furry friends to the SMC Campus Center for all to enjoy.
3 p.m. Oct. 3: Mental Health 101 — What is Mental Health? | Zoom
Amanda Breon, wellness director of URecFit & Wellness, will present the basic overview of mental health education. Fun fact: Everyone has mental health!
Noon Oct. 4: Galaxy Meditation Hour | Wellness Suite, URecFit and Wellness
Much research has shown that mindfulness meditation can reduce stress. Students are invited to drift off under simulated stars and aurora for a drop-in hour of meditation.
5 p.m. Oct. 4: Movie Night: 'Inside Out' | SMC Campus Center Elm, Room 210
The Student Counseling Center invites students for a viewing of Disney Pixar's Inside Out. Join us for food and fun.
2 p.m. Oct. 5: Red Folder: Assisting Students in Distress Student Training | Zoom
Learn how to use a quick reference guide, as well as information on how to recognize symptoms, respond to classmates in need, and refer them for therapy or other immediate help.
Noon Oct. 6: #IWillListen Tabling| SMC Campus Center lobby
Join the Student Counseling Center, NAMI@UMB, UMB Student Pantry and the Office of Sustainability in the SMC Campus Center for goodies and events.
4 p.m. Oct. 6: Toxic Positivity Training | Zoom
Join this discussion and practice of embracing the unique human emotional experience.
Noon Oct. 7: Mental Health Trivia | SMC Campus Center, Room 351
Are you up for a challenge? Register to play a few rounds of Mental Health Trivia. Trivia questions are based on recent mental health statistics, general mental health education, and more.
2 p.m. Oct. 7: Red Folder Assisting Students in Distress Training — Faculty/Staff | Zoom
The Assisting Students in Distress Folder is a reference guide that helps identify common signs of distress and directs faculty and staff through campus protocol to clarify whom they should contact.
For more information, visit www.umaryland.edu/counseling/upcoming-events/.