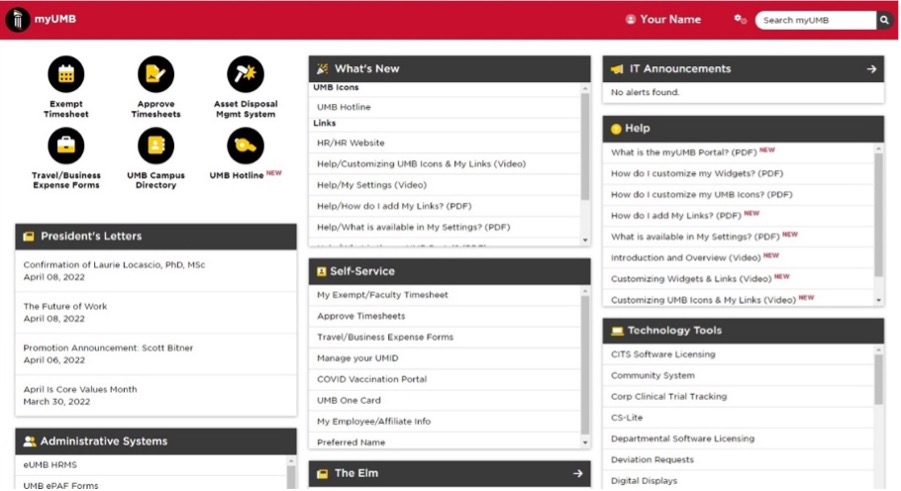 The new modern and customizable myUMB Portal is now live. Access to your timesheets, travel forms, leave balances, and so much more are located in the updated portal.
Information about the new myUMB Portal can be found here: myUMB Portal support page.
Scroll down to watch a video about the portal or click here.