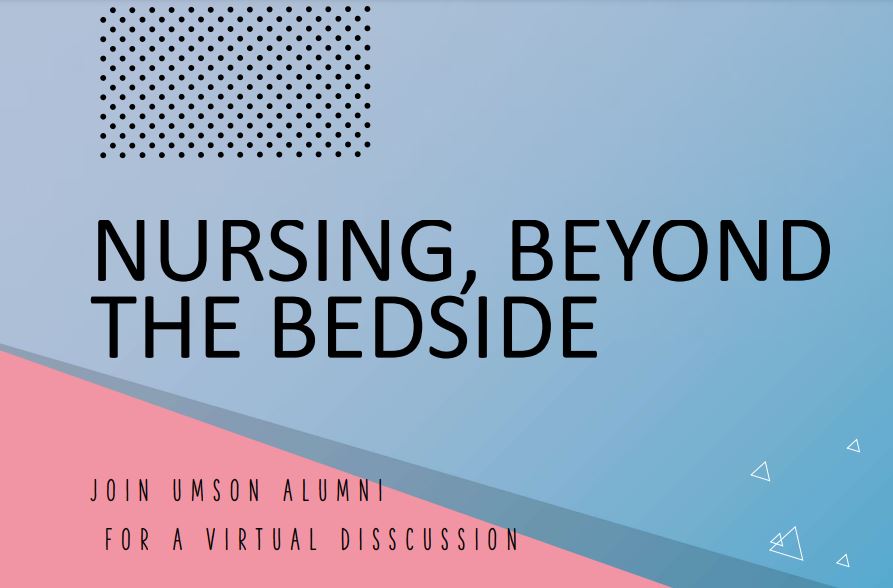 The Graduate Nursing Association (GNA) is holding an UMSON Alumni panel on Friday, April 8, at 5:30 p.m.
This is a virtual opportunity to meet UMSON alumni currently working in non-bedside positions. Alumni will share their career stories and discuss aspects of their nursing roles. The event will include an open Q&A period for students to ask questions. This is a great opportunity to explore future options and network with nurses in the field.
A link to join will be posted on the UMSON GNA Facebook page prior to the event. Please join the group if you have not already!
https://www.facebook.com/groups/464753146878722/
If you have any questions, please email Elle Sheehan at esheehan@umaryland.edu