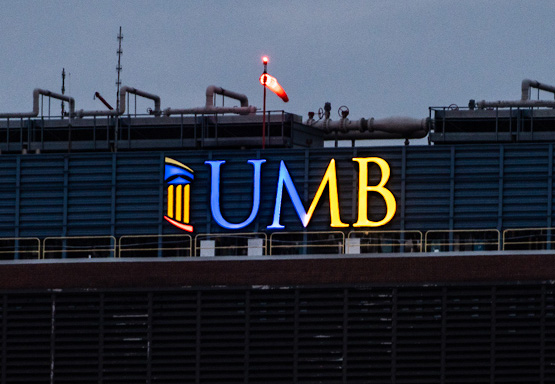 On March 8, UMB President Bruce E. Jarrell, MD, FACS, issued the following letter about the situation in Ukraine:
Dear UMB Community,
For nearly two weeks, the world has watched the Russian government invade Ukraine in an attack on its sovereignty. There are troubling implications of this action that ripple across the globe. And we've seen the devastating humanitarian toll it has taken on the Ukrainian people. At the University of Maryland, Baltimore (UMB), our thoughts are with all those who are directly in harm's way as well as those who have connections to the region and worry about their loved ones during this crisis.
We've also seen amazing acts of solidarity and support for the Ukrainian people. We stand in support of those in our community most affected by these events, especially members of our Ukrainian and Russian communities. We exist in a global community, one that is interconnected and interdependent.
We recognize that there are many crises and armed conflicts around the world that impact our students, staff, faculty, community, and their loved ones. We want UMB to be a place where all can feel safe and supported. Please contact the Office of International Services or the Student Counseling Center if you need additional support.
Our thoughts are with all those who fear for their safety — in Ukraine and throughout the world.
Sincerely,
Bruce E. Jarrell, MD, FACS
President
(In photo: The UMB sign atop the Bressler Research Building is lit in the colors of Ukraine's flag.)