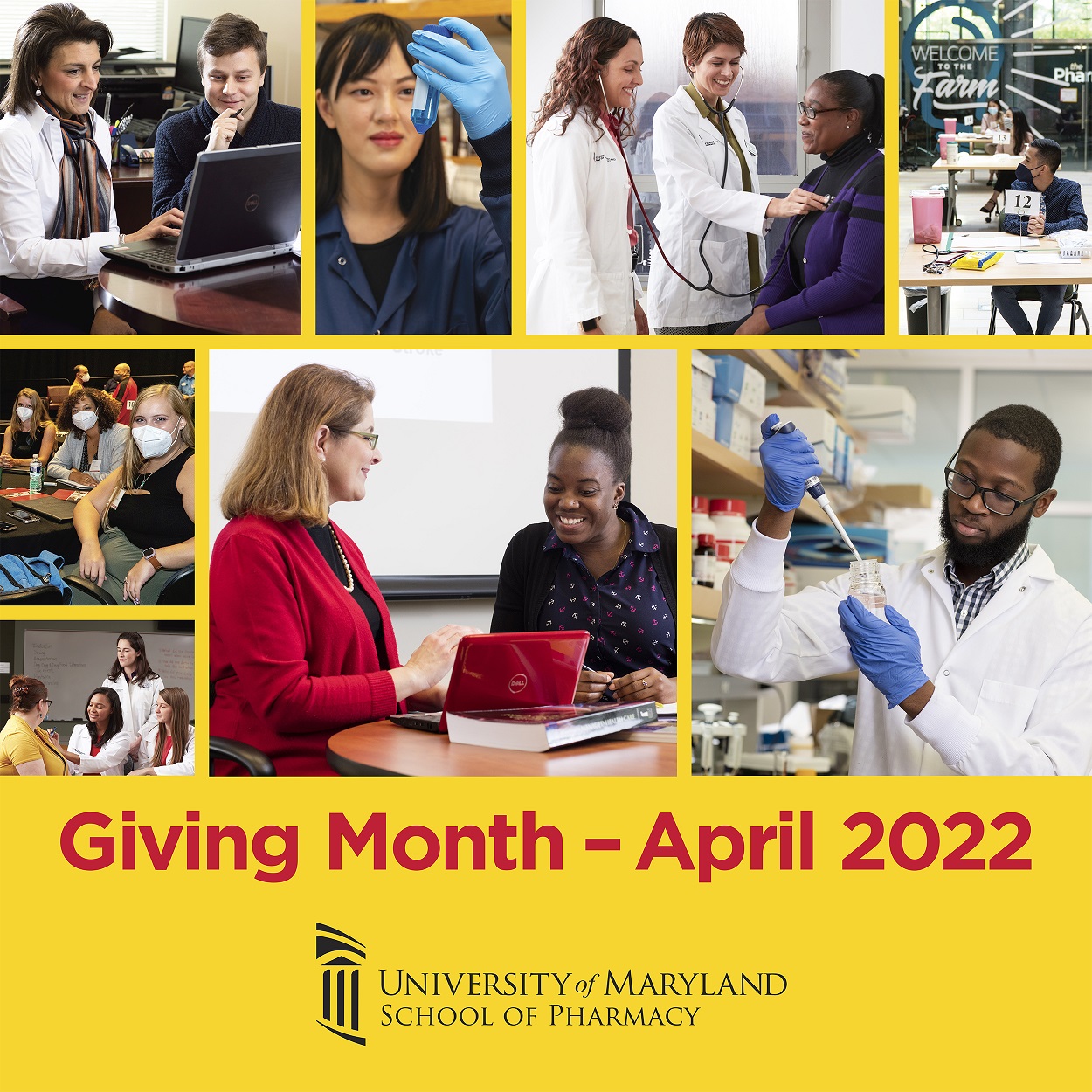 Since 2017, the University of Maryland School of Pharmacy has hosted a 24-hour Giving Day each spring, but this year we are excited to extend our one-day giving event into a month-long celebration of the School of Pharmacy's expertise, influence, and impact.
From April 1-30, we will highlight on our social media channels the important work of our departments, centers, and programs in hopes that you will be compelled to give to the School.
The University of Maryland School of Pharmacy relies on a strong tradition of annual giving by our generous alumni, faculty, staff, and friends – giving that supports scholarships and fellowships, academic programs, practice and research projects, and community outreach. Your support of these initiatives helps make the School of Pharmacy a unique and vibrant community.
We hope you will participate throughout April by making a gift, encouraging others to donate, sharing our social media posts, and participating in our numerous Giving Month online events.
Click here to learn more.