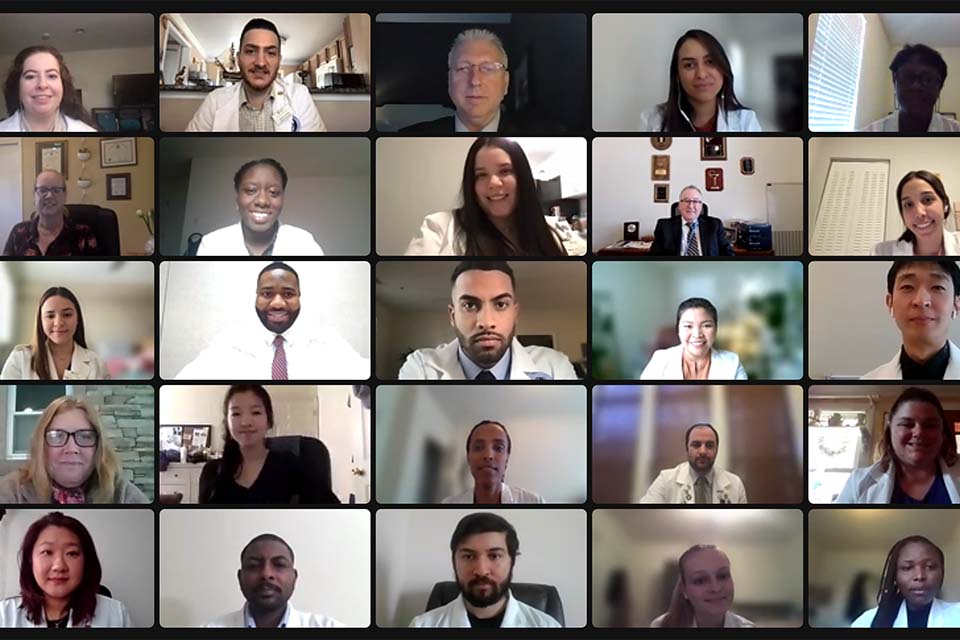 Members of the University of Maryland School of Pharmacy (UMSOP) community joined the Maryland Pharmacy Coalition (MPC) and state politicians for a virtual Legislative Day in February to push for two bills that would improve health care access.
More than 200 Maryland pharmacists and student pharmacists, and more than 100 Maryland legislative personnel, including district delegates, senators, and aides, attended Legislative Day, which was held again online this year due to the COVID-19 pandemic.
"Legislative Day is a great way to connect with legislators and their staff to discuss the pharmacy profession's important contributions to all health care settings, especially during the COVID-19 pandemic," says Cherokee Layson-Wolf, PharmD, BCACP, FAPhA, associate dean for student affairs and an associate professor in the Department of Pharmacy Practice and Science. "This day also allows our students to gain confidence and experience in engaging with legislators to discuss important issues."
Click here to read more.