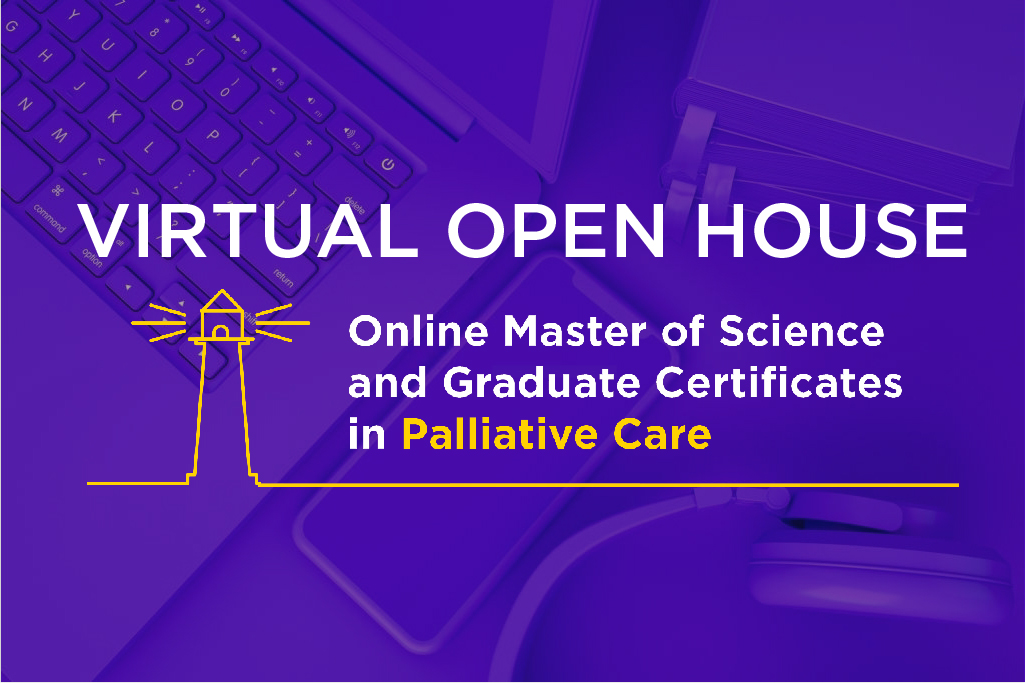 Information sessions provide an overview of the PhD, Master of Science in Palliative Care degree, and Graduate Certificates program. Explore topics such as the admissions process, course schedule, and other frequently asked questions.
APRIL 5, 2022:
AFTERNOON SESSION: Noon - 1 p.m. (ET)
EVENING SESSION: 8 - 9 p.m. (ET)
These sessions are free to attend, but REGISTRATION IS REQUIRED. To register, please click here.