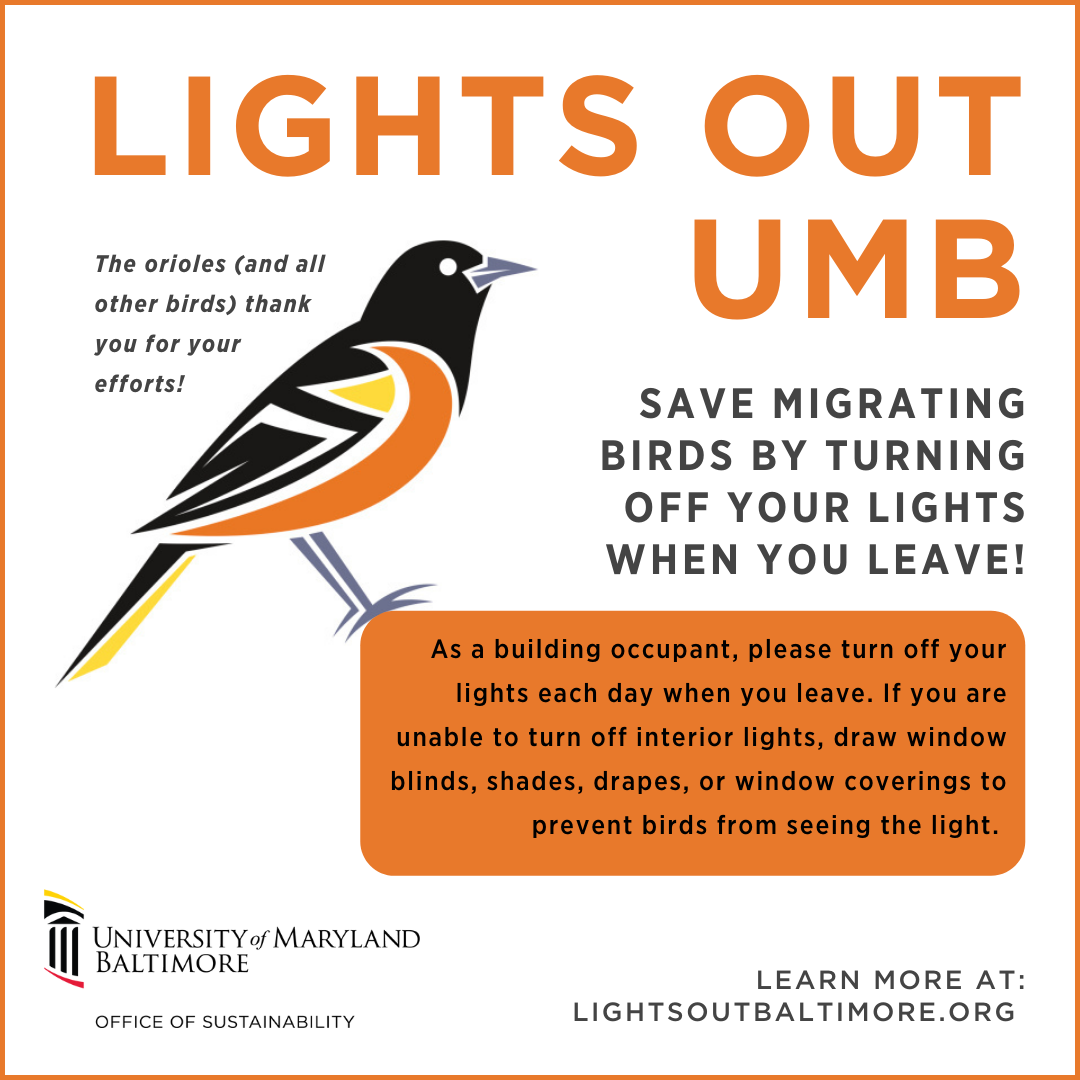 The UMB Office of Sustainability is starting a bird strikes awareness campaign in preparation for spring migration this April and May.
Birds generally do not see clear or reflective glass; glass reflectivity and transparency create a lethal illusion of clear airspace that birds do not see as a barrier. At night during spring and fall bird migrations, birds can be attracted to lighted structures resulting in collisions and entrapment, which can result in concentrated bird mortality events.
We are focusing on a Lights Out UMB campaign to support the Lights Out Baltimore initiative, particularly for atrium areas and glass buildings from the ground up to 30 feet in height between the hours of 11 p.m. and 6 a.m. Operations and Maintenance is working to identify opportunities to reduce lighting centrally for applicable buildings that are tied into our Building Automation Systems (BAS). However, for many buildings that are not tied into our BAS, lights will need to be turned off manually.
As a building occupant on UMB's campus, please turn off your lights each day when you leave. If for some reason you are unable to turn off interior lights, draw window blinds, shades, drapes, or window coverings to prevent birds from seeing the light. Looking to go a step further? If you see a dead bird on UMB's campus (or anywhere in Baltimore City), please report it using the Lights Out Baltimore page on iNaturalist.
Thank you for your cooperation and participation as part of the UMB community; your efforts to help make our campus a more environmentally sustainable place are greatly appreciated!