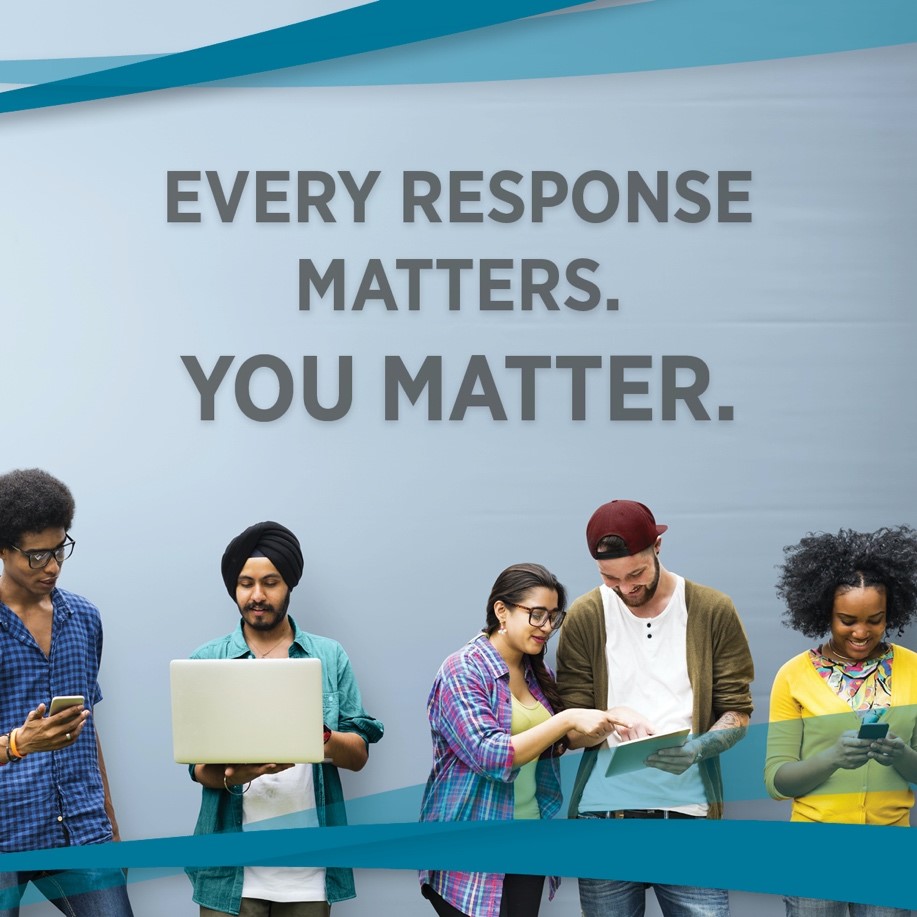 The University of Maryland, Baltimore (UMB) is committed to providing learning environments that promote the success of students. Starting Monday, Feb. 28, we invite you to complete the Student Campus Climate for Diversity Survey.
We want to hear from you, whether you are studying in Baltimore, online, at Shady Grove, or another location.
About the Survey
The information you share will help individuals from across the University learn about your experiences as a student and will inform the development of initiatives designed to positively influence the climate for diversity. You will be asked to share information about your experiences with diversity, inclusion, harassment, discrimination, and basic needs security.
Please note that this survey is different than other climate surveys you may receive from your school or the University. For example, you received the UMB Climate Survey on Sexual Misconduct on Feb. 10 from the Title IX coordinator.
The Student Campus Climate for Diversity Survey will ask about your experiences within your school and University.
When you see references to school, please respond based on your experiences within your school or academic program.
For questions that refer to the University, respond based on your experiences within the University.
All questions are voluntary, and your responses are confidential and anonymous.
Survey Timeline and Results
The survey will be open Feb. 28-March 18 and takes approximately 15 minutes to complete. At the end of the survey, you can enter your name and email via a separate website to be eligible to win a Smartwatch or Apple Airpods Pro.
The Spring 2022 results will be shared with the campus community and used to engage in action planning to improve the student climate for diversity.
Questions and Resources
If you have questions about the survey or campus resources, please contact umbstudentaffairs@umaryland.edu.
UMB is committed to creating safe environments that are free of discrimination. Incidents of harassment or discrimination can be reported through the UMB Hotline or to the Office of Accountability and Compliance.
To learn more about the Student Campus Climate for Diversity Survey, including how responses from the Spring 2018 and Spring 2020 surveys helped inform the development of a variety of initiatives, visit https://www.umaryland.edu/climate/.
Every member of the UMB community plays a role in creating safe and welcoming environments. Thank you in advance for your assistance and participation.