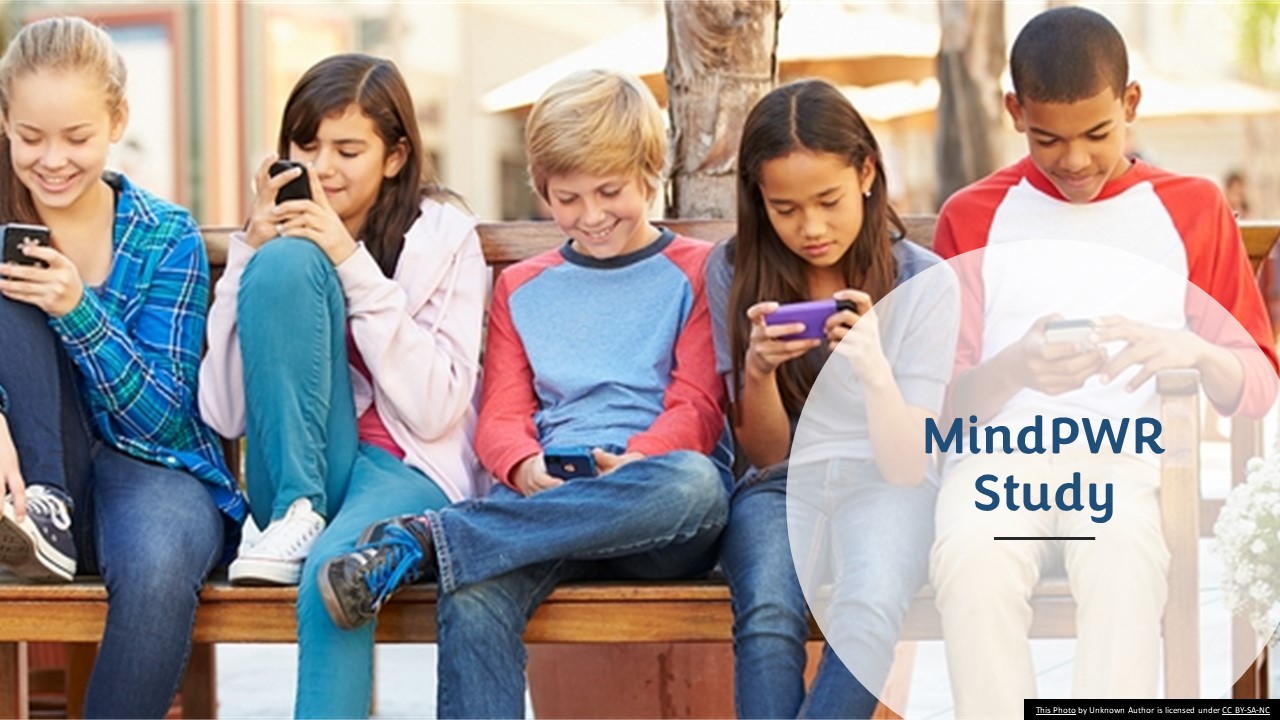 Understanding your teen's sleep habits, mood, and activity is important when making decisions about your child's treatment. Mobile apps can help teens and parents track symptoms that can help with treatment. At the University of Maryland, Baltimore, we are conducting a study to learn more about the use of mobile apps to track depression symptoms in teens.
Who can participate? You and your teen may be eligible to participate if:
Your teen is between 12-17 years old
Your teen has a diagnosis of depression or mood disorder
Your teen is currently taking medications (antidepressants)
You and your teen use a smartphone or tablet
Where does the study take place? From the comfort of your home. All study visits (3 in total) through Zoom!
What will you need to do? Teens are asked to wear an activity tracker (Fitbit) and to use a mobile app for 4 weeks. Parents are asked to use a version of the app at the same time, but don't use the Fitbit. In addition, you and your teen will be asked to meet virtually (by Zoom) with the study team, three times in total.
Will we receive compensation? Teens and their parents can receive up to $300 in gift cards for completing all study activities. Also, teens get to keep the Fitbit!
Interested? Please call or email:
Wendy Camelo Castillo
Assistant Professor, University of Maryland, Baltimore
Phone: 410-706-4369 or Email: mpstudy@rx.umaryland.edu