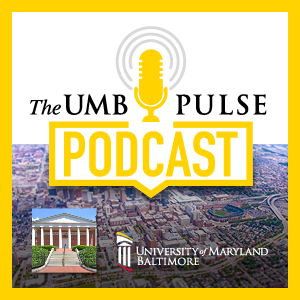 "The UMB Pulse Podcast" is taking a look at campus and neighborhood landmarks for the summer with our first stop at Davidge Hall. Larry Pitrof, executive director of the Medical Alumni Association of the University of Maryland, shares stories of the beginnings of the University of Maryland, Baltimore (UMB) and Davidge Hall (1:59) and what you'll find inside (12:02) including the world-famous Burns Collection of medical mummies (29:16). Learn how to take a tour of Davidge Hall (18:54) as well. For more information about Davidge Hall, visit medicalalumni.org.
The episode is available Friday, July 1.
Listen to this episode at umaryland.edu/pulse, or search and subscribe to "The UMB Pulse" on Apple Podcasts, Spotify, Google Podcasts, Amazon Music, Stitcher, and iHeartRadio.