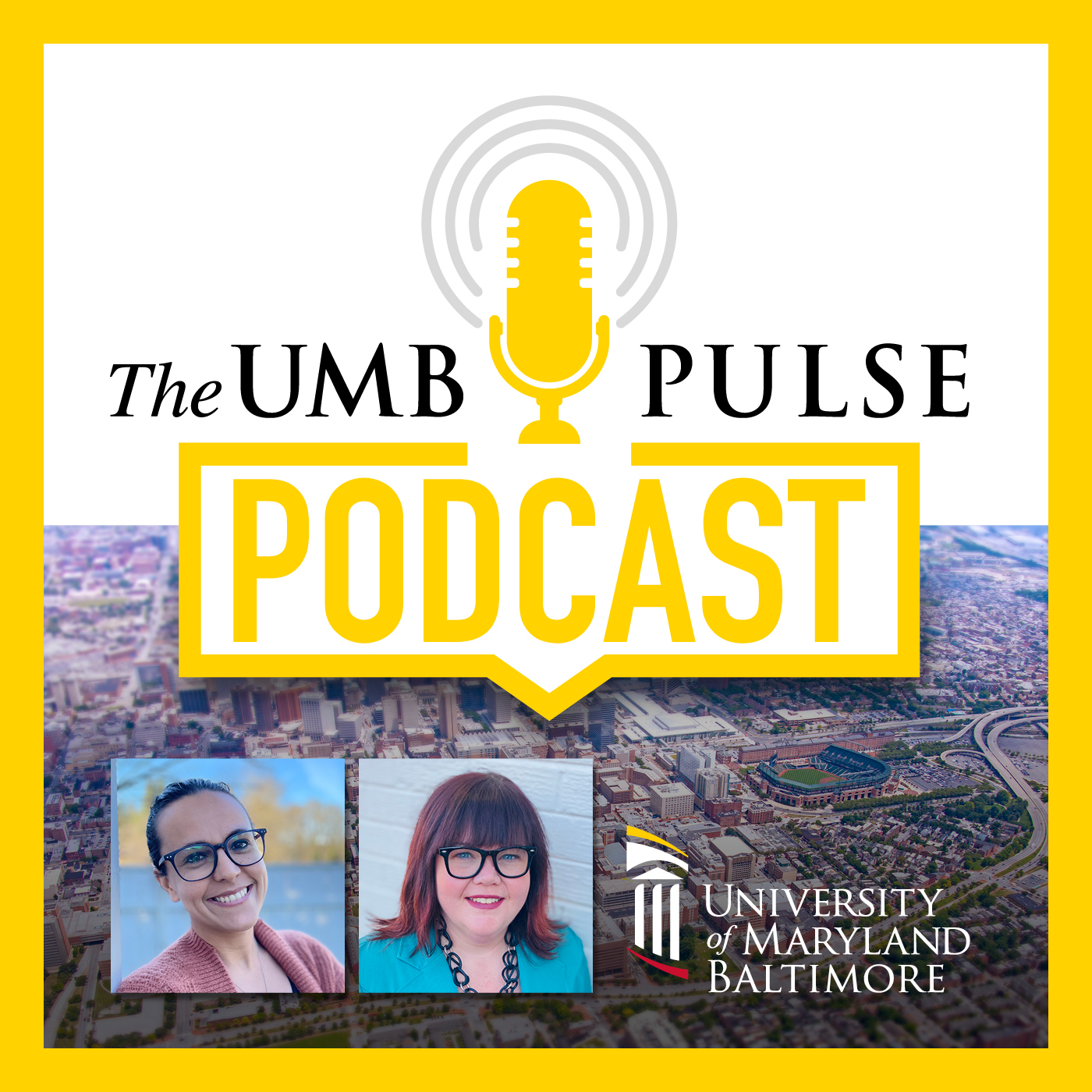 The National SOGIE Center is part of the University of Maryland School of Social Work's Institute for Innovation and Implementation, and it offers resources and support for families, caregivers, and providers — such as behavioral health, juvenile justice, and child welfare systems — who serve youth with diverse sexual orientation and gender identity and expression (SOGIE). The center provides a one-stop shop of resources, technical assistance, webinars, and other training for a variety of providers.
As part of National Foster Care Month, "The UMB Pulse Podcast" sits down with Marlene Matarese, PhD, MSW, principal investigator, and Angela Weeks, DBA, MPA, director, to talk about the assistance and tools SOGIE provides for not only our Baltimore and Maryland communities, but for the country at large. The episode releases Friday, May 6.
We examine the topics of Focusing on an Underserved Population (1:14), Helping System-Involved LGBTQ+ (11:09), The Family Acceptance Project and Youth Acceptance Project (19:04), Support for Providers and Staff (21:23), the availability of Faith-Based Resources (23:48), Barriers Providers Face (25:34), Anti-LGBTQ Legislation (29:45), A Ray of Hope (37:16), and Upcoming Projects (39:58).
Listen to this episode at umaryland.edu/pulse, or search and subscribe to "The UMB Pulse" on Apple Podcasts, Spotify, Google Podcasts, Amazon Music, Stitcher, and iHeartRadio.
And be sure to visit the SOGIE Center website for more information and resources: www.sogiecenter.org.