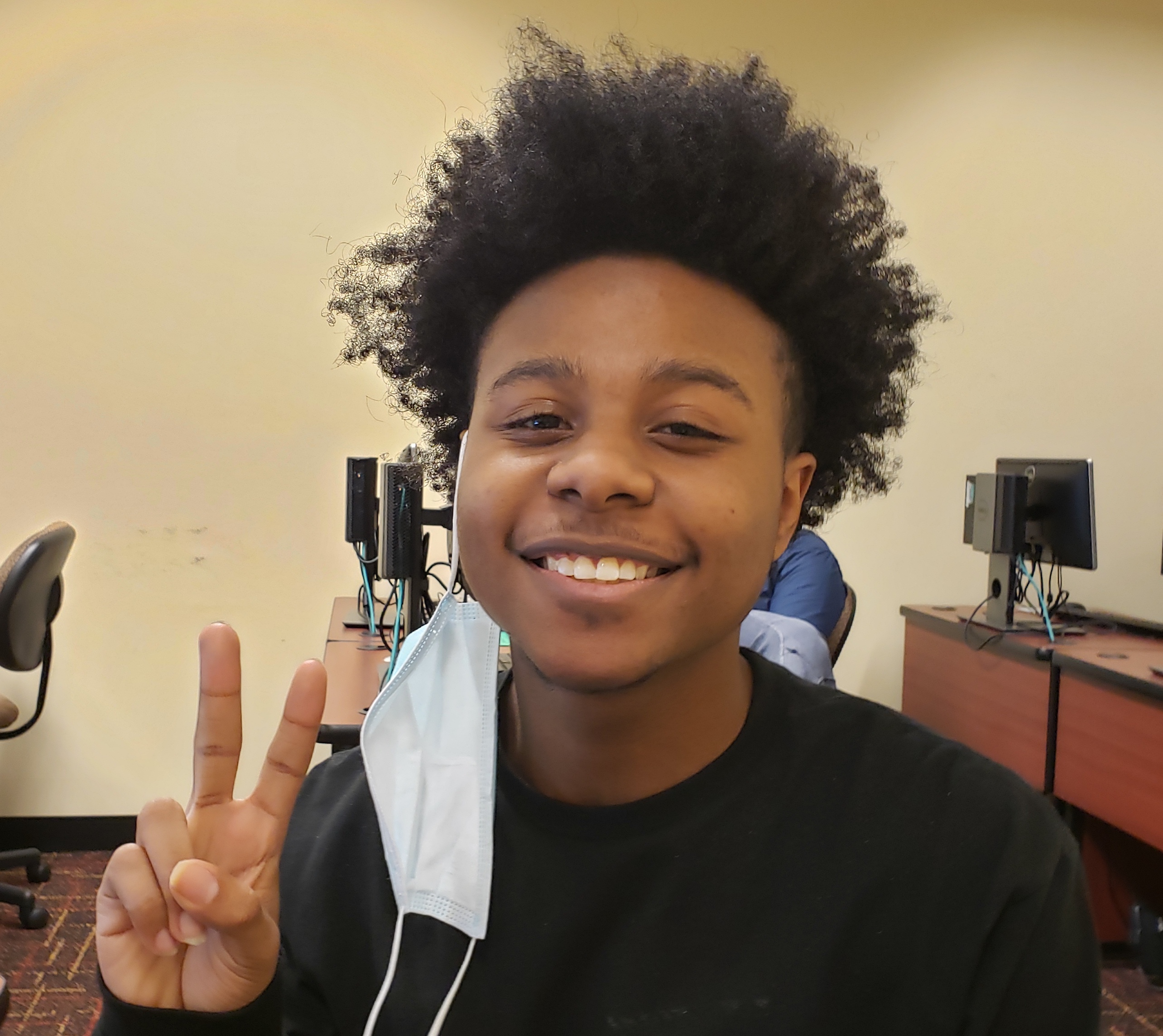 "I am a senior at Baltimore Polytechnic High School, and I am interested in being a mechanical engineer. The CURE program is a place where I feel comfortable asking for help regarding anything with school or needing experience for a field I'm interested in. My plans for the future are to graduate from college with my bachelor's, become a successful mechanical engineer with a good job, and live somewhere else that isn't Baltimore."
—Davioin Hill, UMB CURE Scholar, Cohort 1

---
As their senior year of high school draws to a close, Davioin Hill and other members of the first graduating class of the UMB CURE Scholars Program are gathering their caps and gowns and looking to the future. After six years of mentorship, hands-on learning, and research opportunities facilitated by UMB CURE, these 17 scholars are now college-bound.
To prepare the students for this next chapter of their lives, UMB is sponsoring a UMB CURE Senior Send-Off Campaign to provide each scholar with a graduation gift to ensure they head to college in the fall with all the tools they need to be successful.
The goal is to raise $1,000 for each scholar to purchase college essentials including bedding, toiletries, laundry/cleaning supplies, dorm décor, electronics, school supplies, and more.