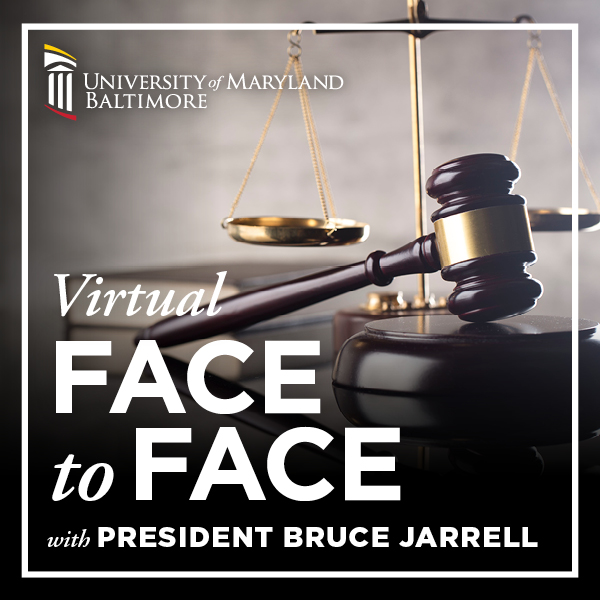 In a special edition of Virtual Face to Face with President Bruce Jarrell, University of Maryland, Baltimore (UMB) President Bruce E. Jarrell, MD, FACS, spoke with three faculty members from the University of Maryland Francis King Carey School of Law about what could be the most significant Supreme Court ruling in recent memory.
Joining Jarrell and an audience of more than 500 members of the UMB community for the May 5 discussion were professors Leslie Meltzer Henry, PhD, JD, MSc; Mark A. Graber, PhD, JD, MA, University System of Maryland Regents' Professor; and Robert Percival, JD, MA, the Robert F. Stanton Professor of Law.
Read more and watch the entire discussion at this link.
You also can watch the video below.