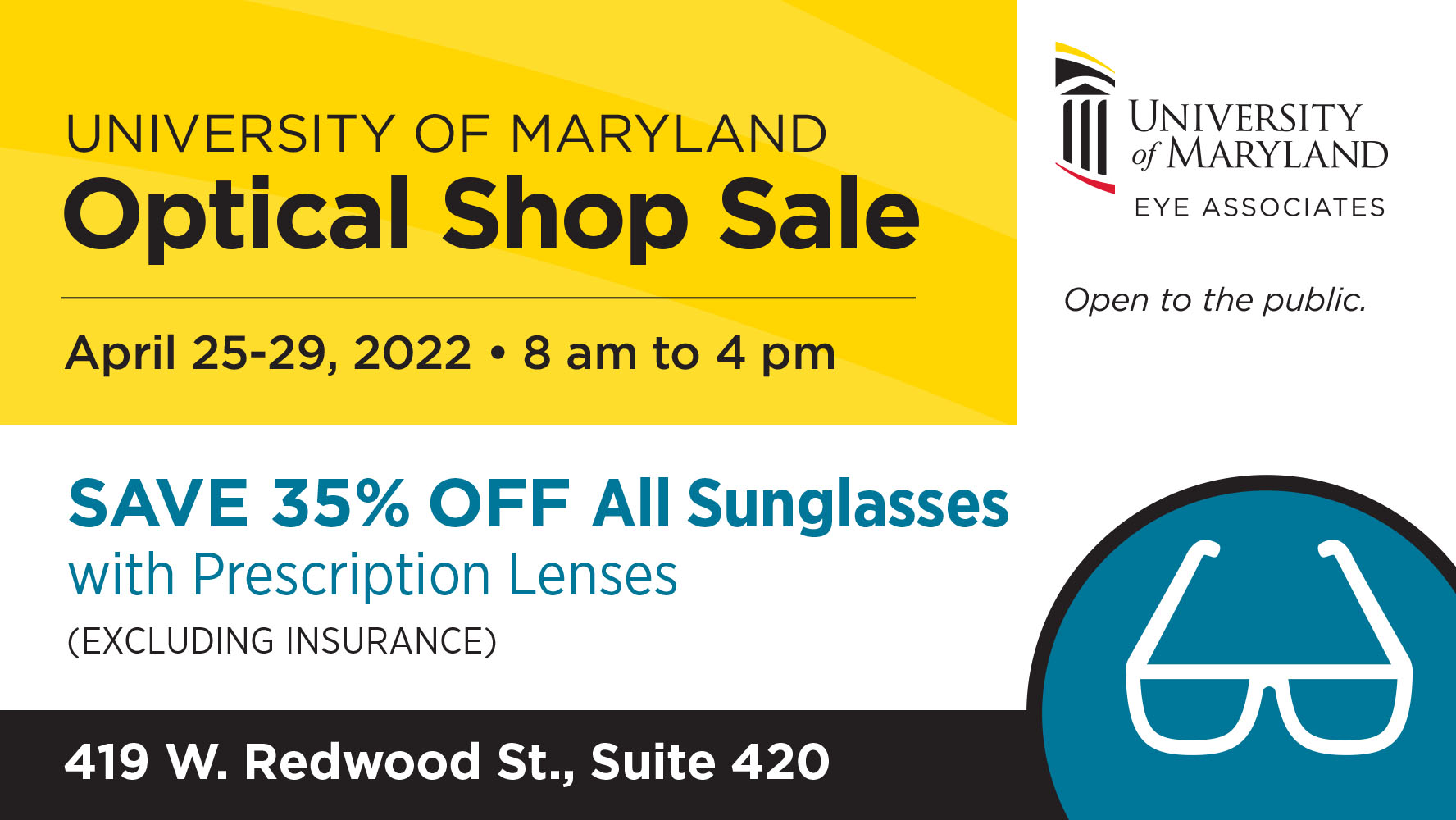 In need of new prescription sunglasses this summer? The University of Maryland Optical Shop is offering 35 percent off all sunglasses with prescription lenses (excluding insurance) April 25-29 from 8 a.m.-4 p.m. at the Redwood and Waterloo locations. Open to the public!
Locations:
419 W. Redwood St., Suite 420, Baltimore 21201
5900 Waterloo Rd., Suite 230, Columbia 21045
To learn more, visit umm.edu/eye.