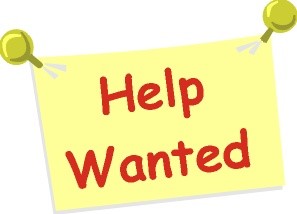 NOW HIRING: Students Eligible for Federal Work Study
Interested? Requirements are:
Current University of Maryland, Baltimore student
Detail oriented and task oriented
Excellent communication skills and customer service skills
Proficient with presenting information
Duties will include, but not be limited to:
Assisting with School of Nursing guided tours
Assisting with student outreach
Be service oriented by actively looking for ways to help staff and visitors
Support admissions office with on-campus events
Assist with answering telephones, faxing, filing correspondence and etc.
Other administrative duties or special projects as assigned.
Why do work study?
Flexible work schedule that works around classes
Build up resume experience and enhance marketability
Please contact the UMB Student Financial Assistance office at 410-706-7347 to ensure that you are eligible. Please also email bwynder@umaryland.edu or Tara.howard@umaryland.edu for inquiries and questions. Place "Student Worker Interest" in the subject line and include your name, phone number, and program of study in the body of the email if you are interested in participating for the fall 2022 semester.