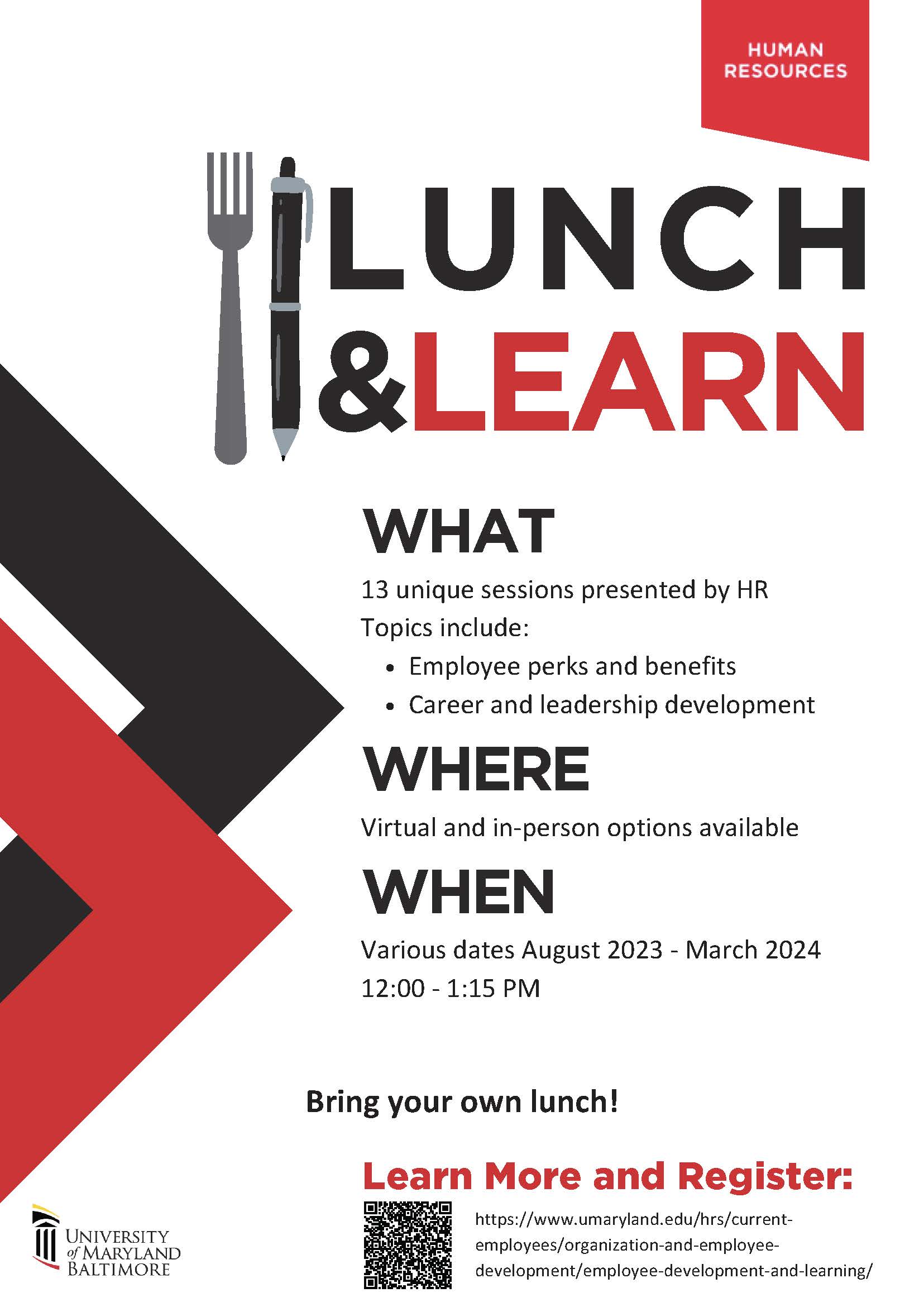 HR's Lunch and Learn | Aug. 22, 2023-March 12, 2024
The Lunch and Learn series provides benefited employees with the opportunity to learn more about UMB employee perks and benefits and to broaden professional skills. Sessions will be held monthly from 12 p.m.-1:15 p.m. in the HR conference room (third floor, 620 W. Lexington St.).
Please bring your lunch to enjoy these knowledge-filled sessions.
More information: HRtraining@umaryland.edu