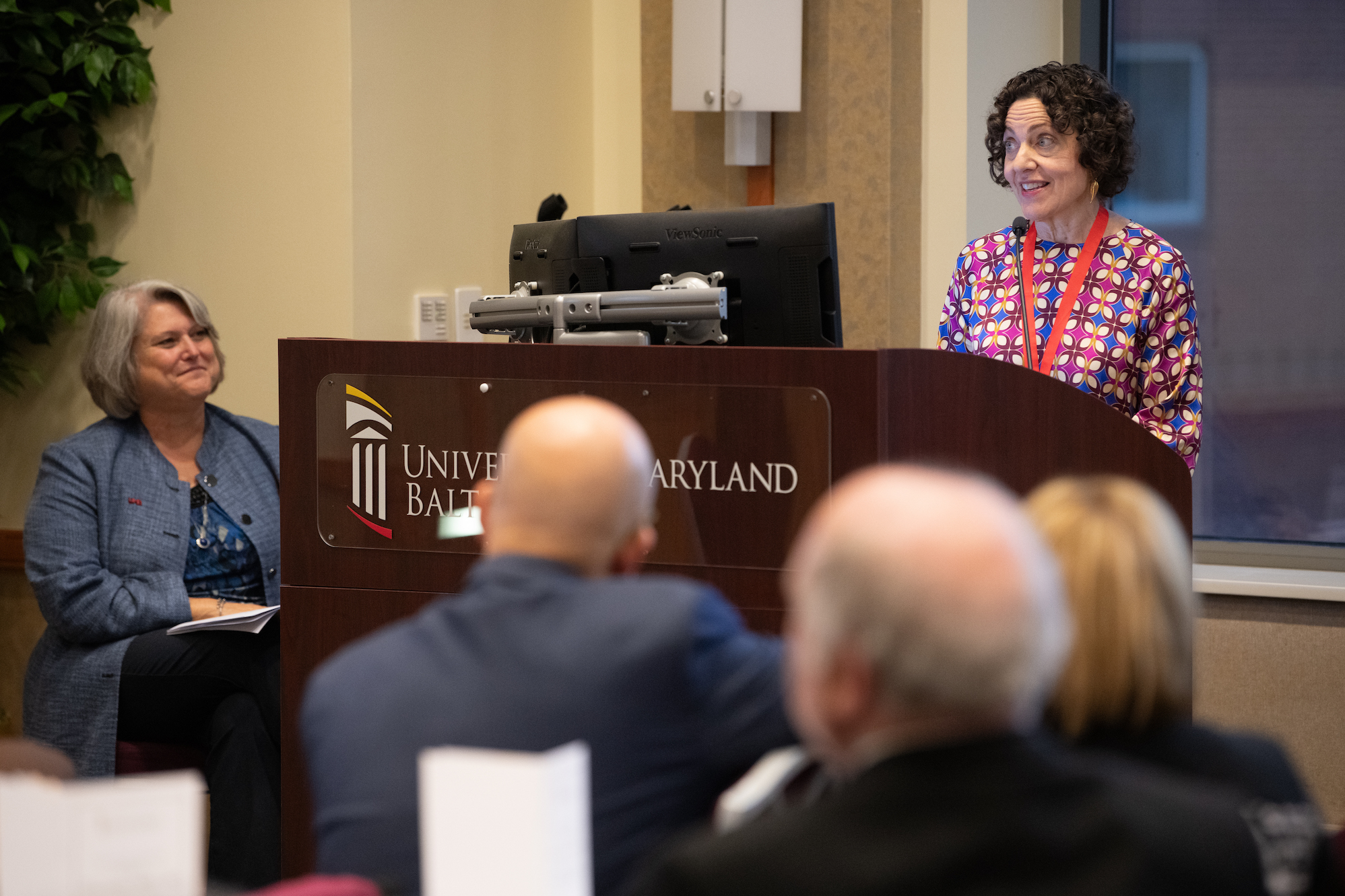 Lisa Berlin, PhD, MS, the Alison L. Richman Professor for Children, Youth, and Families at the University of Maryland School of Social Work (UMSSW), has been named an MPower Professor. She is one of six professors selected for this honor,
working across disciplines to address the most complex challenges facing society today. MPower Professors bridge research and scholarship between the University of Maryland, Baltimore (UMB) and the University of Maryland College Park (UMCP) to foster innovation that will impact people in Maryland, across the country, and around the world. Each professor will receive $150,000, allocated over three years, to apply to their salary or support supplemental research activities.
Lisa's research focuses on early child-caregiver attachment as well as programs and policies to support early parenting and child development. Dr. Berlin directs Compañeros en la Salud de los Niños/Partners in Children's Health, a five-year randomized trial testing a parent coaching program with low-income Latino families in East Baltimore. Dr. Berlin also is editor of the Society for Research in Child Development Social Policy Report, a journal dedicated to leveraging child and family research to support evidence-based policy development.
Congratulations Lisa on this well-deserved appointment!