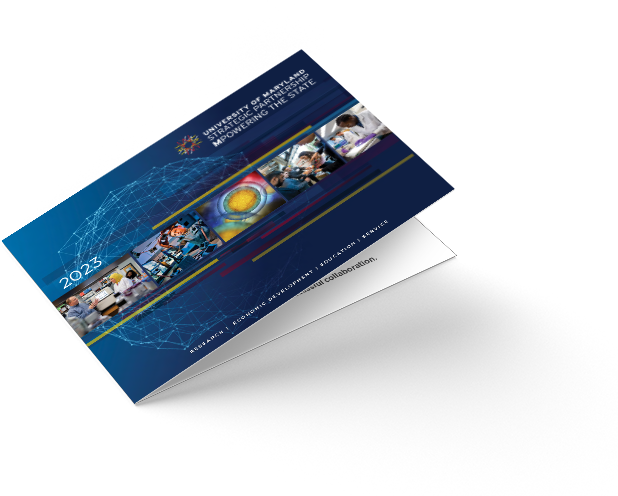 The University of Maryland Strategic Partnership: MPowering the State (MPower) combines the extraordinary resources of the state's largest public research engines — the University of Maryland, Baltimore and the University of Maryland, College Park — to strengthen and serve the state of Maryland and its citizens.
Since its creation in 2012, MPower has fostered hundreds of collaborations that grow Maryland's innovation economy, advance interdisciplinary research, increase educational benefits, and address the state's most critical issues.
Read the latest MPower news stories and see the 2023 brochure, summarizing recent achievements, on our redesigned website here.
' '