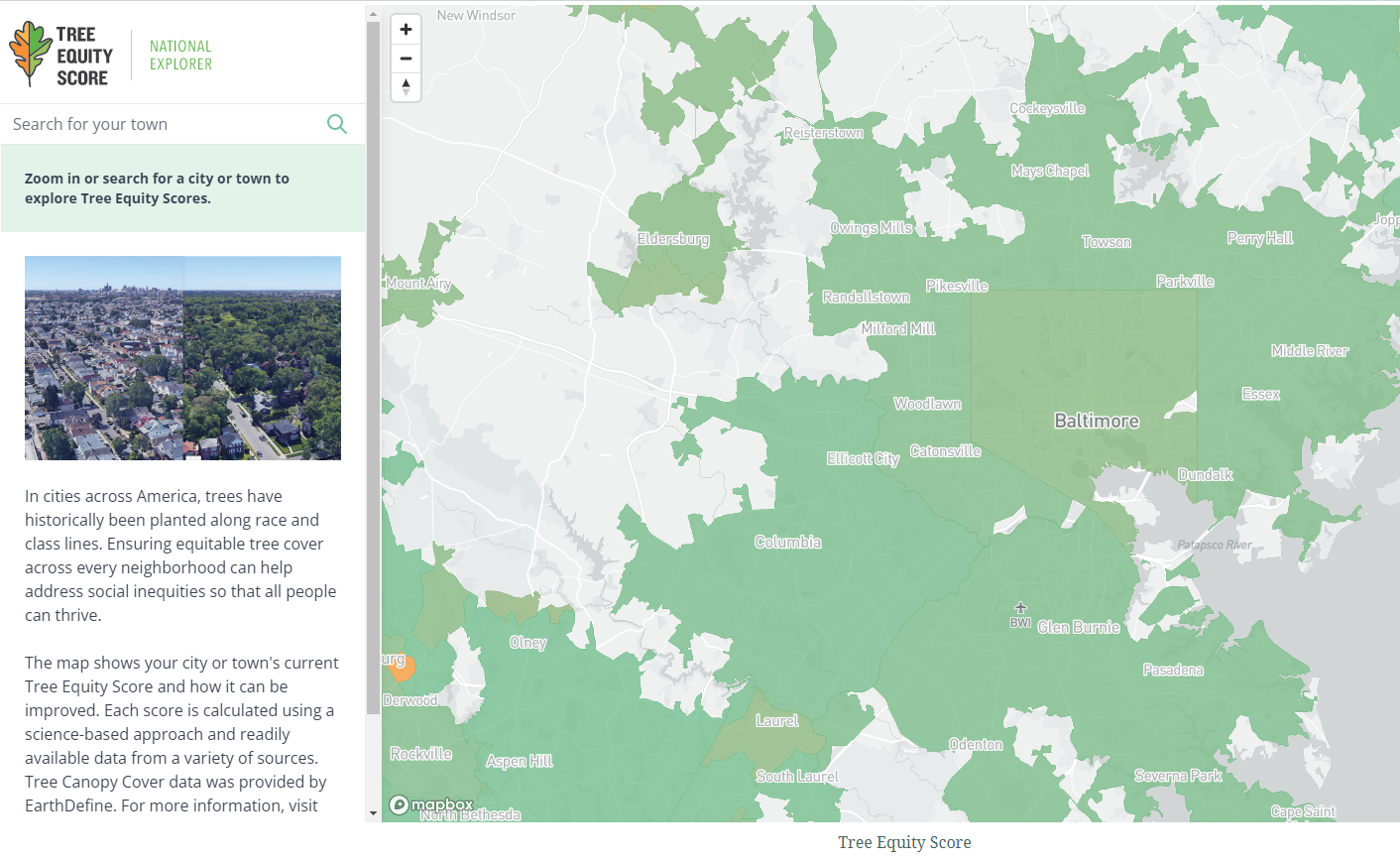 To celebrate Earth Month, Arbor Day, and to highlight issues surrounding environmental justice (EJ) in and around the University of Maryland, Baltimore's (UMB) campus and the city of Baltimore, the UMB Office of Sustainability would like to share a story map displaying tree inequity in the Baltimore area. The story map includes information on:
Importance of trees in urban spaces
Factors leading to tree inequity
A variety of interactive maps
How you can support and be an agent of change in improving tree equity
The Office of Sustainability hopes this map can provide users with valuable information to help address tree inequity in their own landscapes, as well as bring greater awareness to EJ issues in general.
Please click this link for the most up-to-date version of the story map.