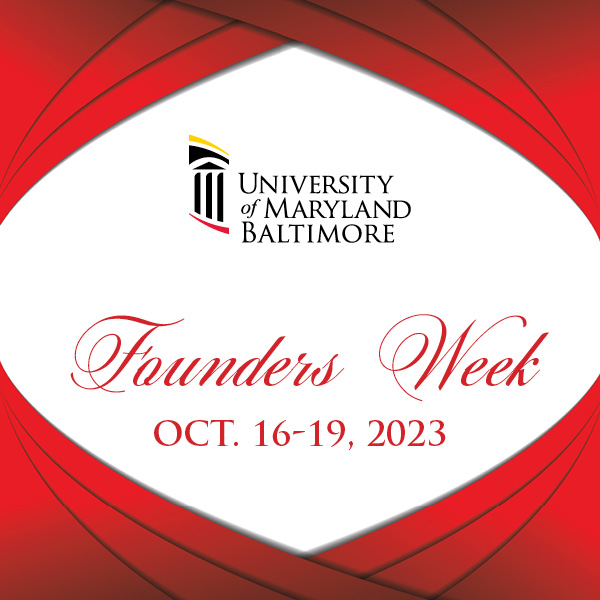 Each year, the University of Maryland, Baltimore (UMB) celebrates our students, faculty, and staff and pays tribute to UMB's 216-year history with a series of Founders Week events.
Founders Week is a wonderful opportunity to recognize our historic achievements, groundbreaking work, and the invaluable role that our colleagues and partners have in helping UMB fulfill its mission to improve the human condition and serve the public good of Maryland and society at-large.
This year, we will celebrate our outstanding Founders Week Award winners — Educator of the Year, David J. Ramsay Entrepreneur of the Year, Public Servant of the Year, Researcher of the Year, and Student of the Year — during a recognition ceremony in the fall.
Award winners will be announced soon.
Founders Week Schedule of Events
(Registration information will be announced in September.)
Monday, Oct. 16
Two sessions (11:30 a.m. to 12:10 p.m.; 12:20 p.m. to 1 p.m.)
Staff Luncheon
Westminster Hall
Wednesday, Oct. 18
Noon to 1:30 p.m.
Student Cookout
School of Nursing Lawn