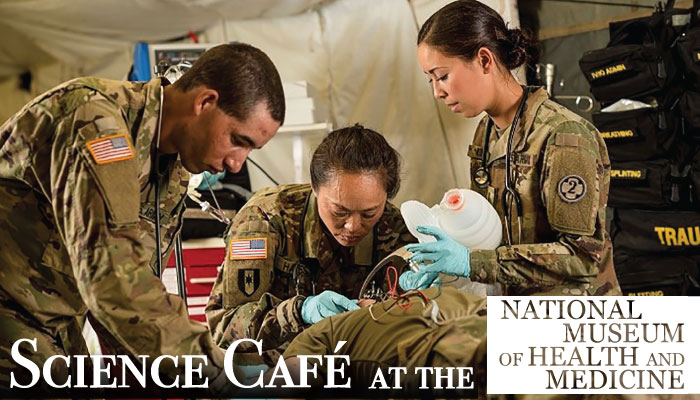 Tuesday, Jan. 28, 2020
6-7 p.m.
National Museum of Health and Medicine
2500 Linden Lane, Silver Spring, MD 20910
Join retired Capt. Patricia Kelley, PhD, as we explore the journey of injured service members while discussing nursing lessons learned from those deployed to Iraq and Afghanistan, as well as those who cared for returning wounded, ill, or injured service members in U.S. military medical treatment facilities and the Veterans Health Administration.
The presentation will feature highlights of a study funded by the TriService Nursing Research Program.
This event is free and open to the public, and no RSVP is required.