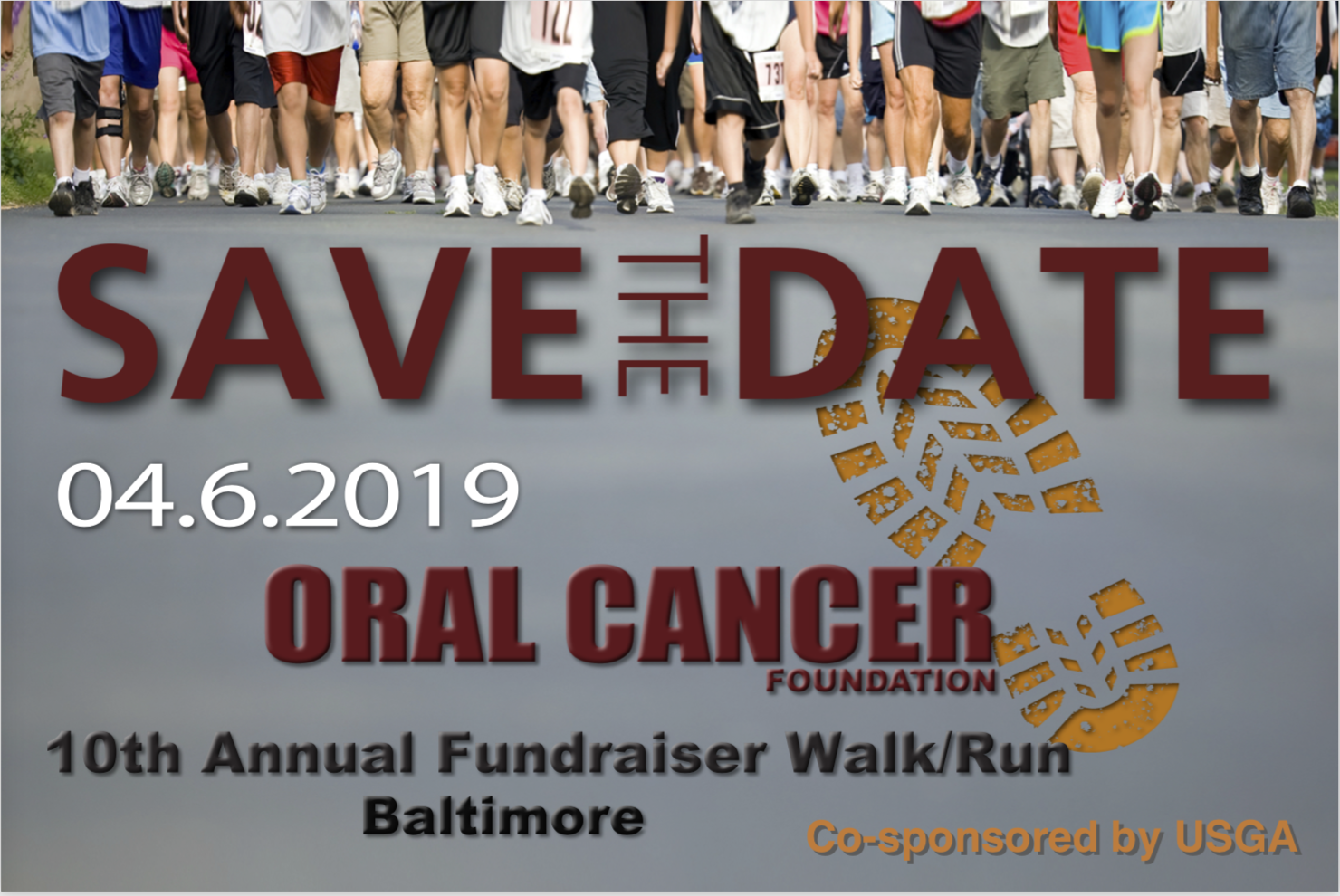 This year marks the 10th Annual Baltimore Oral Cancer 5K Walk/Run for Awareness. Close to 53,000 Americans will be diagnosed with oral cancer this year, and it will cause over 9,750 deaths.
The 5K will be run Saturday, April 6, 2019, at Patterson Park. Check-in starts at 9 a.m. and the race begins at 10:30. Registration is $30 and includes a T-shirt, breakfast, lunch, and a bag.
Once you're registered, you can start your own fundraising, and the individual who raises the most money over $1,000 on their personal fundraising page will win a $100 Visa gift card!
Sign up for friendly competition, raffles, prizes, and raising awareness for a great cause.