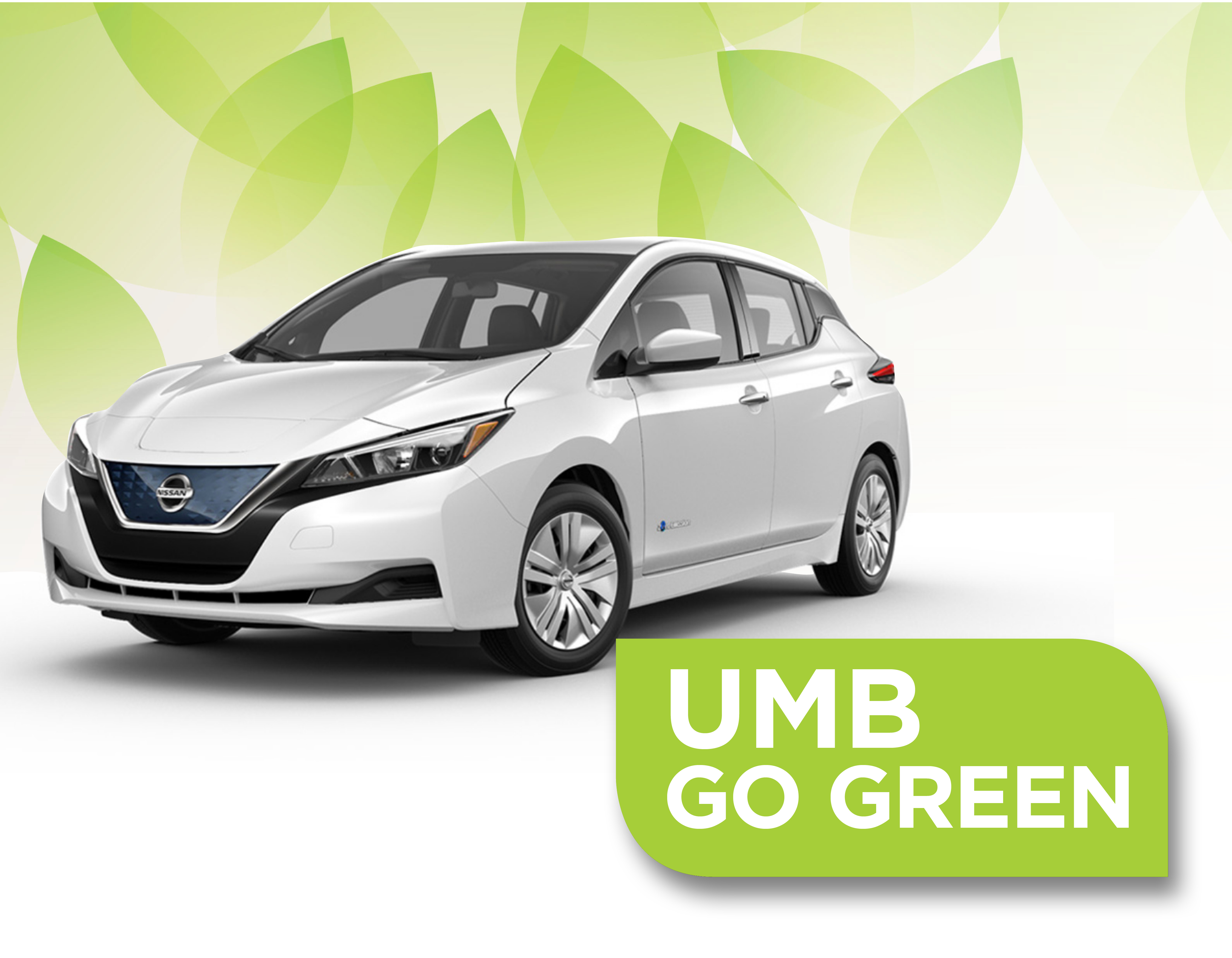 UMB is continuing its participation in a program offering a significant rebate on the purchase of an all-electric, zero-emission vehicle. Eligible UMB faculty, staff, students, and alumni can receive a $5,000 rebate on the manufacturer's suggested retail price of a 2019 Nissan LEAF through April 1, 2019. Federal and state rebates are available as well.
To receive this rebate, download and print out the flyer below and present it with your UMID at a participating Nissan dealership. The flyer provides additional information and restrictions.
Visit Nissan's website to learn more about the car or to find a dealer near you.
UMB has 18 120-volt or 240-volt elective vehicle charging stations (serving 36 cars) spread throughout our parking garages. The Baltimore region as a whole provides more than 200 charge station locations, and as electric vehicle popularity increases, the number of charging stations is expected to increase as well.
If you have questions about the program or charging electric vehicles on campus, please email Karen Park or call her at 410-706-2998.