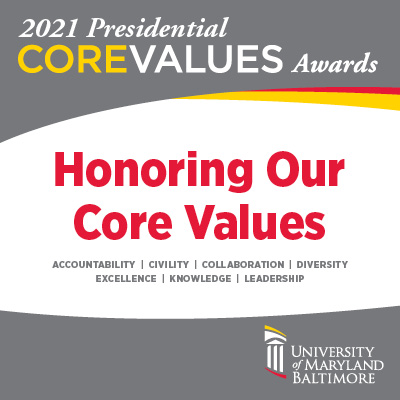 Honoring Our Core Values: Nominations Open
Do you know a co-worker, unit, or group who exemplifies a UMB core value so well that they deserve an award? It can be for an action, special project, or exemplary service.
The deadline for nominations is Feb. 12. For nominations, go to umaryland.edu/president/core-values/award.