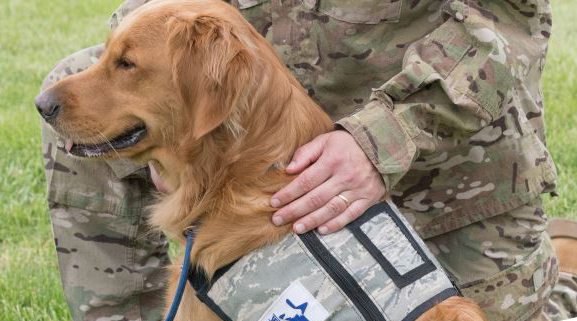 Are you a military veteran who experiences PTSD? Are you interested in training a service dog to help another veteran?
This study, "Evaluating the Efficacy of a Service Dog Training Program for Military Veterans with PTSD," is a partnership between the University of Maryland School of Nursing and Canines Providing Assistance to Wounded Warriors (C-P.A.W.W.), a health research initiative for veterans. It has been awarded a National Institutes of Health (NIH) research grant. The eight-week study is taking place at the Warrior Canine Connection in Boyds, Md., and in the community.
Participants will be compensated for their time.
For more information, contact Debbie Taber, research coordinator, at dtaber@umaryland.edu or Erika Friedmann, co-principal investigator on the grant, at friedmann@umaryland.edu, or call 410-706-4233 or 410-706-0659.