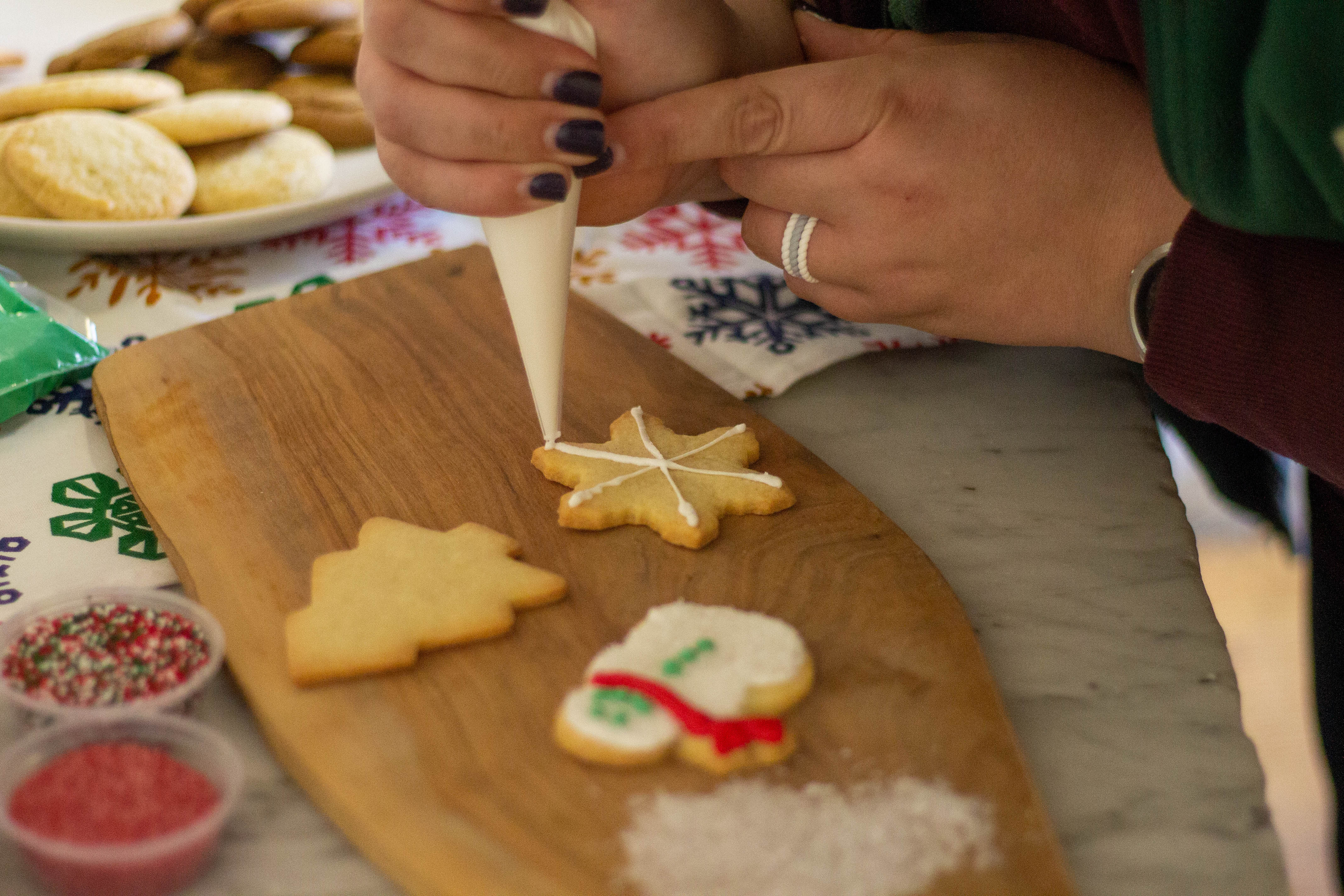 Through the holiday season, Atwater's founder and owner Ned Atwater will donate proceeds from the sale of "Build Community in Baltimore" cookie kits to Promise Heights in support of the School of Social Work initiative's front-line work in the West Baltimore neighborhoods of Upton/Druid Heights.
For each sale of a cookie kit, $5 will go to Promise Heights to aid its efforts to support children and families during the pandemic.
You can order online with minimal clicks at https://bit.ly/37Xfw8U. These kits are available for curbside/in-store pickup or DoorDash delivery.
Please call your preferred store (see numbers below) if your online order shows up as "out of stock" or if you want to buy large quantities* (since they make great holiday gifts!).
You also can place an in-store or by-phone special order if you want to receive your order on a specific day. Even better: These cookies contain no preservatives, are made with local butter and eggs, organic sugar and flour, and — in addition to benefiting Promise Heights — your purchase helps support a local independent business during these tough times.
*To reserve large quantities or when you receive an online "out of stock" notice for your preferred store, please call:
Belvedere Square Market — 410-323-2396
Canton Crossing — 667-309-7146
Catonsville — 410-747-4120
Kenilworth — 410- 938-8775
Note: Atwater's Hopkins store will not carry the cookie kits, and all Atwater's stores will close early Christmas Eve, Dec. 24, and be closed Christmas Day, Dec. 25.