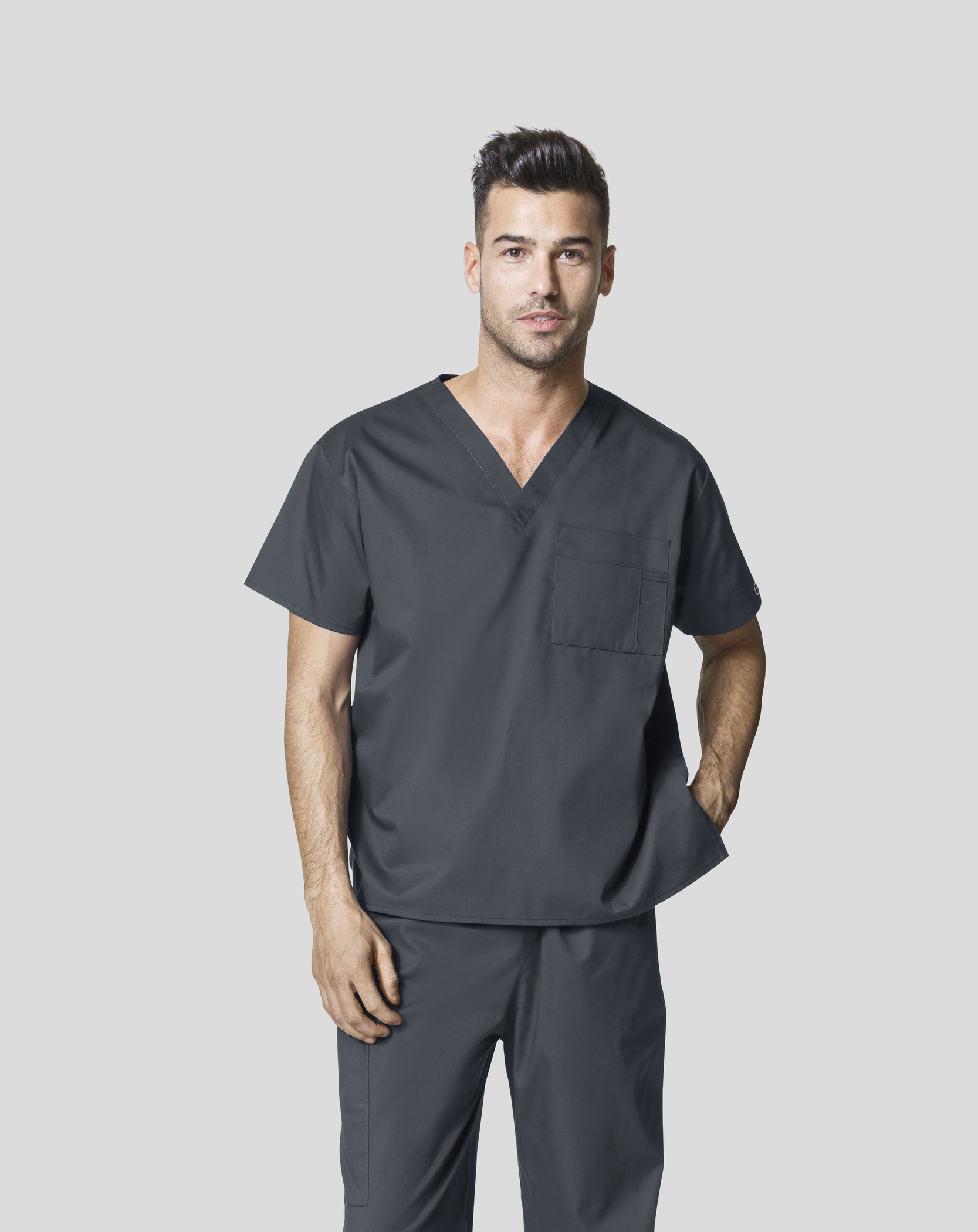 As of fall 2019, all entering entry-into-practice students (BSN and CNL) will be wearing new uniforms. The new dark gray (called "pewter") scrub top and bottoms include a variety of pant and skirt style options for students of all body types. The scrub tops will be embroidered with the UMSON logo. The uniform also includes short white lab coats for clinical practice both in the clinical simulation labs and at practicum sites.

The adoption of the new uniform is driven by requests from students and faculty aiming to better represent our school and its focus on professionalism in the learning space.

To ensure use of the UMSON logo and uniform colors are consistent, the campus bookstore will be the sole supplier for the uniform; the bookstore offers multiple delivery options with quick turnarounds.

Students who entered UMSON prior to fall 2019 will continue to wear the white scrub tops and khaki bottoms. Those with extended plans of study or taking courses out of the established sequence will receive special guidelines on transitioning to the new uniform.

We anticipate that by summer 2020, all entry-into-practice students will be in the new uniform.
For general questions about the uniforms, contact the Office of the Academic Deans. For specific questions about uniform purchasing, contact Suzanne Galinski, store manager, Seven Scholars University Store, at 410.706.3033 or bksumdbaltimore@bncollege.com.