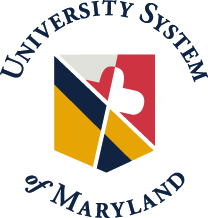 The Board of Regents Faculty Awards recognize exemplary faculty members within the University System of Maryland (USM) in the following categories:
Teaching
Scholarship, Research, or Creative Activity
Public Service
Mentoring
Innovation
Faculty Nominee Eligibility:
The faculty member must be currently employed by a USM institution.
The faculty member must have been a USM faculty member for at least five years.
The faculty member must have been employed by a USM institution while making the outstanding contribution.
· The period of performance for Teaching, Scholarship, Research, or Creative Activity, and Public Service categories will be the three-year period ending June 30, 2020. For a Mentoring award, the years of mentoring may exceed three years.
Faculty who have won a Regents' Faculty Award within the past three years are not eligible for the same award.
Please submit your initial nomination packet containing the following documents to the Institutional Faculty Nomination Committee (IFNC) for review and consideration:
A summary resumé
An essay describing how you have contributed to excellence in the category of the nomination (1 page)
A letter of recommendation from the department chairperson or dean
A brief documentation of the exemplary achievement for the category (1 page)
The initial packet may not exceed five pages, and must be submitted electronically to Oksana Mishler at omishler@umaryland.edu
Deadline: Monday, Oct. 5, 2020, by close of business.
Upon review and consideration, the IFNC will contact the exemplary nominees and advise them on the preparation of the complete packets for submission to the UMB president.
Additional information regarding the Board of Regents Faculty Awards can be obtained below: