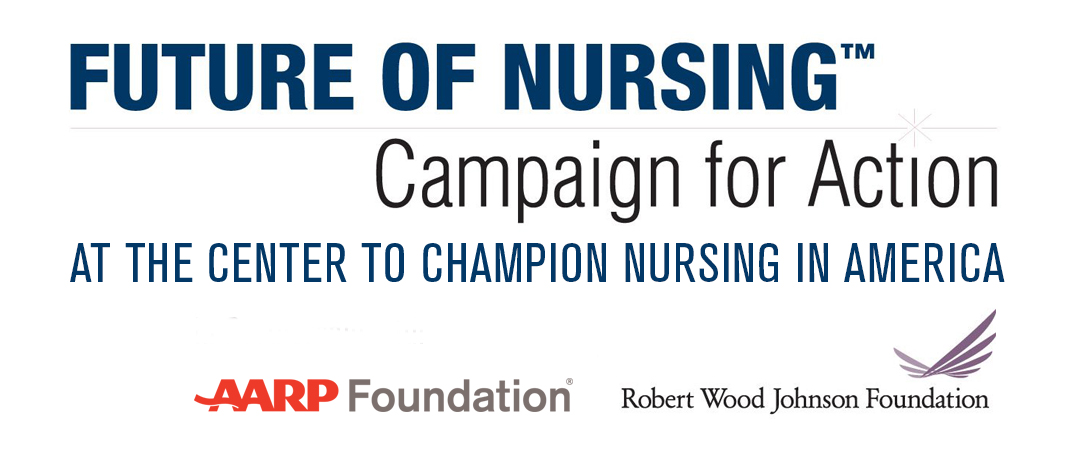 Health Equity Action Forum
The Value of a More Diverse Nursing Workforce to Achieve Health Equity
Jan. 12, 2021 | 11 a.m. - 1:30 p.m. ET

We are pleased to invite you to attend a virtual forum, part of the Health Equity Action Forums, focused on diversifying the nursing workforce to achieve health equity. The series is co-sponsored by the Future of Nursing: Campaign for Action, an initiative of AARP Foundation, AARP, and the Robert Wood Johnson Foundation (RWJF), and AARP's Multicultural Leadership and Thought Leadership teams.

This event will feature members of Congress and representatives from federal government agencies, social justice organizations, business, national nursing and other health care organizations, AARP, and RWJF. Invited guests include U.S. Representatives David Joyce and Lauren Underwood.

The Campaign for Action was launched 10 years ago to implement recommendations in the Institute of Medicine's report on the future of nursing. In 2015, in tandem with RWJF, we incorporated into our work the goals of building a culture of health and achieving health equity. The Campaign is carried out in all 50 states and the District of Columbia and involves stakeholders that include national health and health care, nursing, business, and consumer organizations working to achieve health equity through nursing. Like you, they know that nurses are instrumental to a health care system that provides seamless, accessible, quality care for every American.

During the forum, participants will learn the importance of:
• Building a more diverse nursing workforce to achieve health equity
• Demonstrating nursing as an effective career ladder for historically marginalized populations
• Supporting the nursing profession's efforts to build a diverse health equity-minded workforce.
Register Now: https://onlinexperiences.com/scripts/Server.nxp?LASCmd=AI:4;F:QS!10100&ShowUUID=65C8067B-83BB-40D7-BA68-1E8FDD8488DE

Upon registering, you will receive a confirmation email with a link and instructions for joining the forum. Please retain this confirmation email. If you do not receive one, or if you have questions, please contact the Center to Champion Nursing in America's (CCNA) Jazmine Cooper, at jncooper@aarp.org. CCNA coordinates the Campaign for Action.
Health Equity Action Forum: The Value of a More Diverse Nursing Workforce to Achieve Health Equity